Los Angeles-based GreyGoods, which produces everything from T-shirts to workwear to scrubs, recently made its debut in the decorated apparel market. The company has positioned itself as one that "exists between the lines," says Peter Lang Nooch, CEO. "Our concept is to introduce specialty lifestyles to America's backdrop," he adds. "We offer what appears to be standard products, but with a finer fit and finish."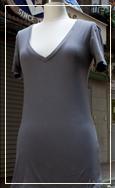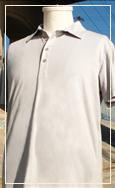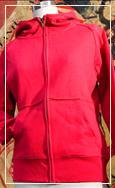 The company's name, derived from the concept of the "grey area" or the "in between" attempts to bridge the hipster and mainstream markets. "Our GreyGoods line uses conventional cotton, but features contoured fits and warmer colors," Nooch says.

The company's eco-friendly focus is evident in GreenGoods its green line as well as its earth-friendly business practices. "We not only produce organic and eco-friendly product, we also live it," Nooch says. " We strongly believe in recycle, reuse and rethink."

GreyGoods' entire office features discarded and repurposed furniture, including desks made from defective doors. The company also uses natural light and plans to install solar panels.

Nooch rides the train to work at least three days a week and encourages his staff to do the same. "If you make reducing environmental impact a part of your lifestyle, then going green becomes second nature," he says.

Learn more about the company's product lines at www.greygoods.com
Get more fashion news and fashion articles about fashion week events.