Unifi, Inc. (NYSE: UFI) announced today upcoming on-air dates for the
How It's Made
Recycled Polyester segment, featuring REPREVE
. The episode will reveal the unique production processes in manufacturing the company's 100% recycled yarn, REPREVE.
The international documentary show
How It's Made
currently airs on the Discovery Channel and Discovery's Science Channel and is broadcast in more than 180 countries and translated into several different languages.
Producers of the show contacted Unifi after learning about the company's 100% recycled product, REPREVE and its corporate commitment to the sustainability and preservation of natural resources. The
How It's Made
film crew visited Unifi's Yadkinville, North Carolina manufacturing facility to film the production of REPREVE, making Unifi the first U.S. textile mill to be featured on the show.
The first segments featuring REPREVE will air on Discovery's Science Channel:
Friday, January 9th at 9:00 p.m. EST
Monday, January 12th at 4:00 p.m. EST
Check Discovery Channel and Discovery's Science Channel listings for additional airings dates.
The
How It's Made
film crew shoots the production of REPREVE at Unifi's Yadkinville manufacturing facility.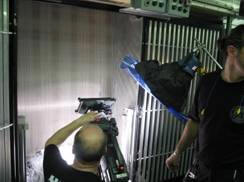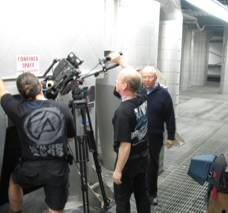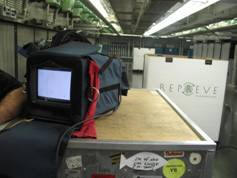 About Unifi:
Unifi, Inc. (NYSE: UFI) is a diversified producer and processor of multi-filament polyester and nylon textured yarns and related raw materials. The Company adds value to the supply chain and enhances consumer demand for its products through the development and introduction of branded yarns that provide unique performance, comfort and aesthetic advantages. Key Unifi brands include, but are not limited to: AIO
- all-in-one performance yarns, SORBTEK
, A.M.Y.
, MYNX
UV, REPREVE
, REFLEXX
, MICROVISTA
and SATURA
. Unifi's yarns and brands are readily found in home furnishings, apparel, legwear, and sewing thread, as well as industrial, automotive, military, and medical applications. For more information about Unifi, visit www.unifi.com, or to learn more about REPREVE
, visit the new website www.repreve.com

Learn more about Yarn

You may also have interest in the fashion shopping articles ...
Have you ever dreamed of becoming a fashion designer?
Women's Fashion Directory
You may want to check out the Fashion Boutique Directory.