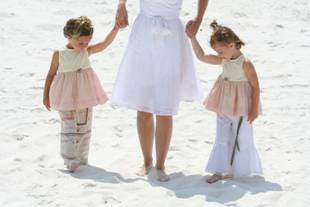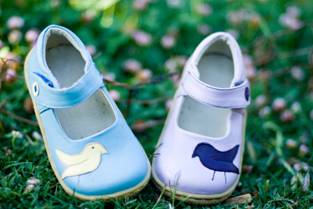 Baby Clients
Bical Grippers: socks with soles for children, featuring popular styles including Mary Janes, cupcakes, skulls, stripes, and more. Available at thebabymarketplace.com Retail for $24.99 and up, great for newborns and first walkers!
New Chic Tots: a collection of multi-purpose, eco-friendly products for mom and tot, including a blanket bag, baby slings, coveralls, bibs, etc. www.chictots.com

Right Bank Babies: Parisian chic meets LA funky with reversible dresses, rompers, and pants in clever prints and fabrics. Now sold at Nordstrom and other fine stores. rightbankbabies.com Kingston Rossdale (Gwen and Gavins son) was recently spotted wearing their Old Man Pants out and about in LA, other celebrity baby fans include Heidi Klums daughter Leni and Apple Martin.
Livie & Luca: whimsical yet classic baby shoes featuring apples, butterflies, veggies, sports, and other kid-inspired designs. Lightweight and durable, perfect for first walkers and up. livieandluca.com Retail for $44, their new summer styles are now available, featuring birds, elephants, and pastel Mary Janes. Made of recycled scrap leather for the eco-friendly angle.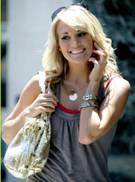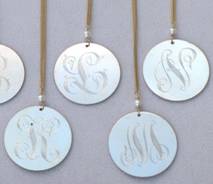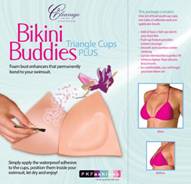 Fashion Accessories Clients
New Casalinda Studio: eco-friendly, recycled silver jewelry featuring nature elements, including California native flowers, mudcracks, etc. casalindastudio.com

Delicate Raymond: delicate gold charm jewelry featuring designs inspired by art deco, Bohemia, the coast, and elegant nature styles. delicateraymond.com
Celebrities who've been photographed in DR include: Carrie Underwood, Marcia Cross, Britney Spears. Several $100 and under styles. Monogram and name plate styles are perfect for gifts and special occasions.
PKFashions: supportive bra cups, $19.99, designed to adhere to clothing instead of skincan be worn 100+ times. The Bikini Buddies, $14.99, are perfect for this summer and adhere to the actual bikini top rather than the skinso no stickiness or discomfort. Sugar Plum Petals nipple covers, $9.99, work great for under tanks and tees. Available at Macys, Bloomingdales, and www.pk-fashions.com
Learn more about Fashion PR.
Learn more about Magnolia PR.