Here on Apparel Search you can learn more about
fashion
in many various ways. Certainly, one way is to read fashion news articles.

If you have suggestions on ways that we can improve this page, please do not hesitate to let us know.
Steven Tyler attended the 9th Annual John Varvatos Stuart House Benefit wearing John Varvatos Limited Edition sunglasses! These bold shades are designed with a slot in each temple that securely holds a custom John Varvatos guitar pick, doubling as an iconic style element and musician's tool

(V908, $260)!
With only 200 hand-numbered pieces, each frame comes with four picks emblazoned with the John Varvatos signature hallmarks, in classic gun metal and an edgy ox-blood red. Steven loved them so much, he also grabbed a pair for guitarist Joe Perry!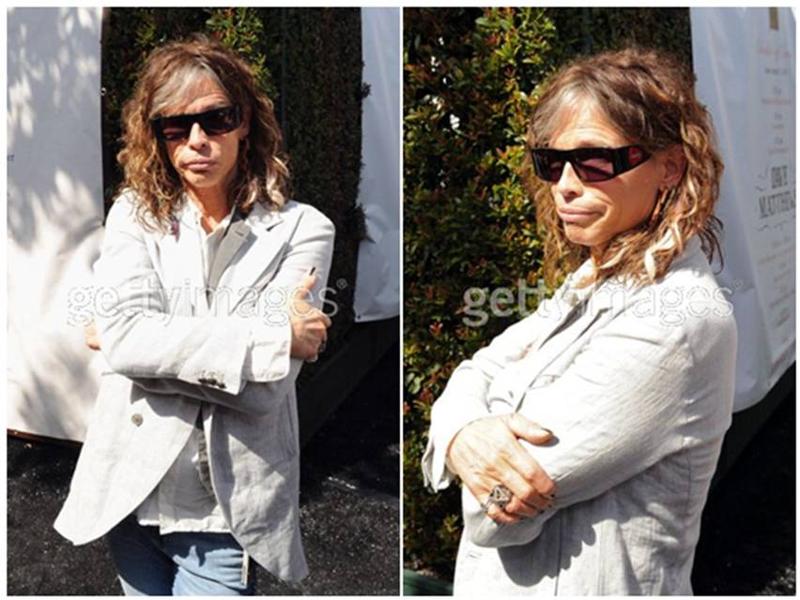 See what his
co-host Jennifer Lopez
has been wearing.

Learn more about John Varvatos at Plus Dragon.

Learn about Aerosmith. Yes, Steven Tyler is more then just American Idol.
Read more fashion news articles from 2012: January 2012 Fashion Articles
Read more fashion industry news archive from 2011: 2011 Archive - Fashion Articles
Read more fashion articles from 2010: 2010 Archive - Fashion Articles
Read more fashion articles from 2009: 2009 Archive - Fashion Articles

Follow us on Social Networks:
Follow Apparel Search on Twitter
Follow Apparel Search on Youtube
Follow Apparel Search on Facebook
If you want your press releases about fashion to be published, you are welcome to submit them to Apparel Search at any time. In addition, you may want to submit your articles to the Fashion Newspaper.


Sunglasses
Men's Sunglasses
Celebrity Fashion News
John Varvatos Benefit
Celebrity Fashion
Jewelry News
Fashion Accessories
Jewelry Reviews
More Accessory Stores
You may also find the following links to be of assistance:

Fashion Jobs
You may also have interest in the fashion shopping articles ...
If you are tired of simply reading about fashion, you may want to take a break and do a little shopping. If that is the case, you are welcome to visit our shopping section from the links below:
Shopping For Children's Clothing

Here are a few more apparel news resources that you may enjoy.
You may want to also visit the new fashion articles site (FashionArticles.net)
Have you ever dreamed of becoming a fashion designer?