Ivanka Trump attends the 10th Anniversary Wayuu Taya gala at the Dream Downtown wearing a light pink silk chiffon dress from the Philosophy di Alberta Ferretti Spring/summer 2012 collection.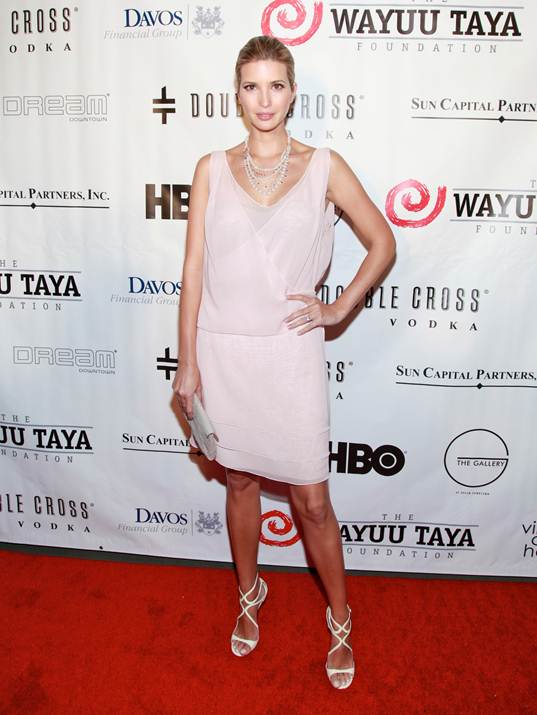 You may also want to view Abbie Cornish and Anja Rubik wearing Alberta Ferretti last month.

By the way, we have also spotted the following celebs wearing Alberta Ferretti.
Aubrey Plaza

Don't forget to check out Eva Longoria and Lana Del Rey at the 65th Cannes Film Festival (May 2012). They were also spotted wearing fashion from this same designer.
Learn more information about Alberta Ferretti at his website.
Read more fashion news articles from 2012: January 2012 Fashion Articles
Read more fashion industry news archive from 2011: 2011 Archive Fashion Articles
Read more fashion articles from 2010: 2010 Archive Fashion Articles
Read more fashion articles from 2009: 2009 Archive Fashion Articles