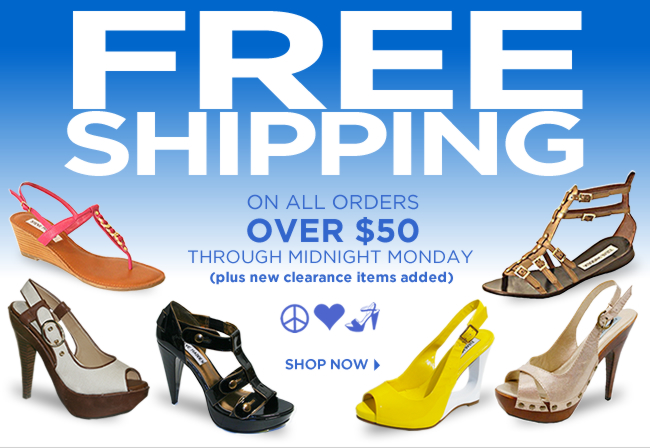 Free shipping until Midnight Monday on orders over 50 dollars.. Well, it is not hard to spend $50. on shoes. Actually, according to my wife, it is very easy to spend much, much more. Granted, she does not only shop at Steve Madden's for her shoes. In my opinion, she spends at least that much money at every single shoe store in existence (each week...)
Visit Steve Madden to shop for shoes..
Viva La Platform Shoe and Boots by Steve Madden
Fashion Shopping Article Posted August 28, 2008
Steve Madden Sneak Peak Fall 2008 Shoes
Footwear Shopping Article Posted August 1, 2008
View more fashionable news articles:
January 2008
Check out our new clothing guide.
You may also like to view the fashion designers guide.