"Quality" is not often associated with the word, "cheap," but The Earnest Sewn Co.'s "Outpost" has introduced a space to get a premium denim brand for a bargain. Starting this month, Earnest Sewn's off-priced 300 square foot Outpost will embrace their full-priced retail store at the Malibu Country Mart with discontinued pieces from past seasons at prices as low as $99.00. "We always pride ourselves in doing something different, and no one at the Malibu Country Mart is doing this," says Retail Director, Brandon Gladden. With all of the competition out there, Gladden hopes to extend the five month Outpost into a full-time installation.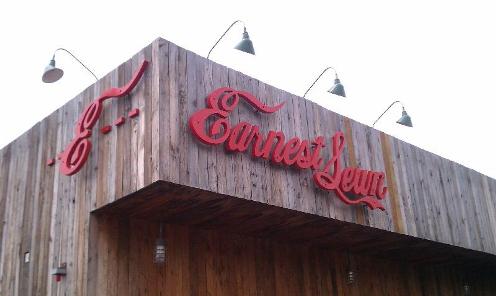 You may want to read about Katherine Heigl Wearing Earnest Sewn in Los Feliz, CA recently. By the way, Katherine had also worn Earnest Sewn earlier in March as well.
If were not aware, Katie Holmes and Cindy Crawford have also been spotted in Earnest Sewn jeans.