Learn more about
Apparel here on Apparel Search.

What do new music artist Erica Chase, Fergie, Paris Hilton, Gwen Stefani and Kelly Osbourne all have in common? They've all been spotted on the red carpet wearing Dina Bar-el evening dresses. Erica, the latest rocker to hit the red carpet in one of the edgy designs, was a personal guest of the designer-to-the-stars when Dina debuted her latest evening collection during Los Angeles Fashion Week for the Fall 2012 collections at Gower Studios in Hollywood.
In true rocker chic(k) style, Erica rocked the red carpet in a sultry, gray and black animal print cocktail dress with an unapologetic, plunging neckline. She complemented the dress with jewelry by Dallas Prince Designs including a multi-strand 14K gold martini necklace with an astonishing 900+ carats of African garnets as well as filigree earrings filled with sapphires, rhodolites and diamonds, an organic lavender jade and marcasite freeform ring and three panther bangles with a combined weight of more than 21 carats of red garnets and black sapphires.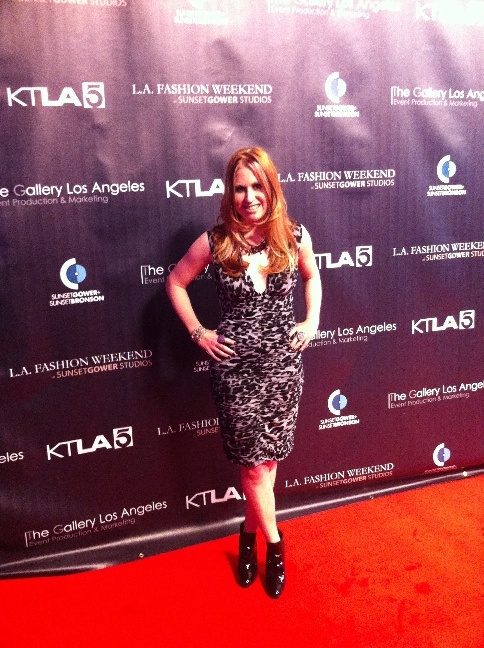 As Los Angeles Fashion Week draws to a close, Erica will be gearing up to go into the studio with legendary, multi-platinum producer Dana Strum (Slaughter/vince Neil) who is producing her upcoming album.
But you can get the look at www.DinaBarEl.com and http://www.facebook.com/pages/dallas-prince-designs/259031790805779.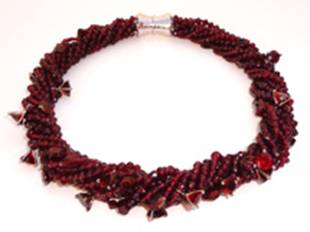 ◊ Shopping For Women's Clothing
◊ Shopping For Children's Clothing


By the way, you can find fashion boutiques on Apparel Search, if you were interested. You can find them in the fashion boutiques section.
You may also want to visit the fashion boutiques guide to find and research boutiques by state.
Don't forget to check the fashion boutique directory as well.

2012 Fashion Shopping News Articles
2011 Fashion Shopping Articles
2008 Fashion Shopping Articles

Fashion News Article Archive 2011
Bracelets
Jewelry News
Fashion Accessories
Jewelry Reviews
More Accessory Stores
Clothing Stores
Designer Fashion Boutiques
Fashion Boutique Directory
Check out our new clothing guides.
You may also like to view the fashion designers guide.
Learn more about women's fashion, men's fashion and children's fashion.