Learn more about
Apparel here on Apparel Search.

Annalynne McCord showed off her colorful style as she grabbed breakfast wearing Earnest Sewn and ellelauri. The 90210 starlet looked radiant in a pair of Earnest Sewn Bright Orange Esra jeans, $178; and ellelauri Lilly Top in Petite Floral Print, $120.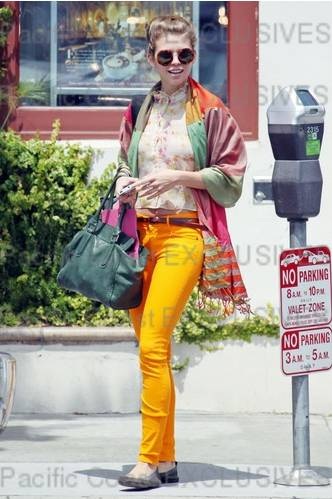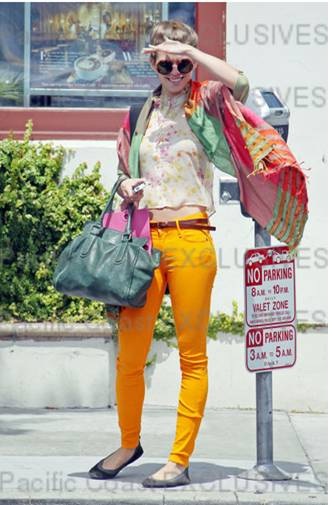 You may want to read about Katherine Heigl Wearing Earnest Sewn in Los Feliz, CA recently. By the way, Katherine had also worn Earnest Sewn earlier in March as well. If were not aware, Katie Holmes, Cory Monteith, Jessica Alba, and Cindy Crawford have also been spotted in Earnest Sewn jeans.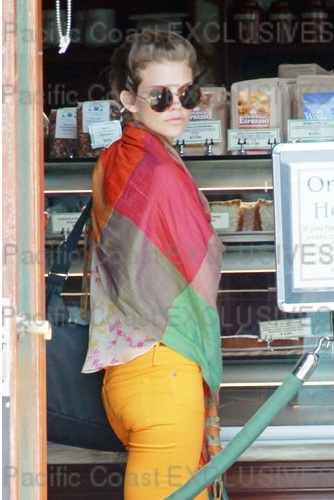 Photo Source: http://pacificcoastnews.com
How do you think Annalynne looks in her orange jeans? If you are interested, you can check out pictures of other people wearing orange jeans. Yeah, Apparel Search has a section for that as well.
Feel free to discuss this shopping article on the Apparel Search page on G+.

◊ Shopping For Women's Clothing
◊ Shopping For Children's Clothing

By the way, you can find fashion boutiques on Apparel Search, if you were interested. You can find them in the fashion boutiques section.
You may also want to visit the fashion boutiques guide to find and research boutiques by state.
Don't forget to check the fashion boutique directory as well.

2012 Fashion Shopping News Articles
2011 Fashion Shopping Articles
2008 Fashion Shopping Articles

Fashion News Article Archive 2011
Orange Color Fashion for Women
Women's Designer Jeans
California Fashion
Fashion Trends
Clothing Stores
Designer Fashion Boutiques
Fashion Boutique Directory
Check out our new clothing guides.
You may also like to view the fashion designers guide.
Learn more about women's fashion, men's fashion and children's fashion.