Learn more about
Apparel here on Apparel Search.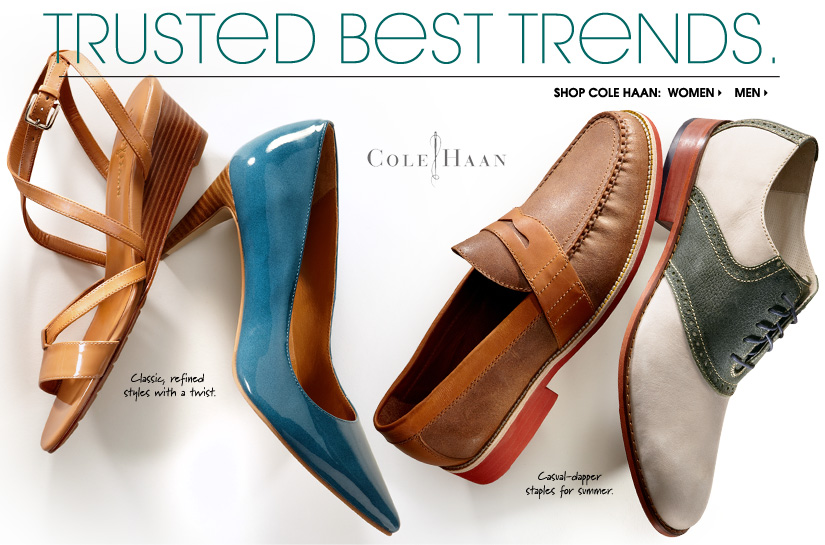 Feel free to discuss this shoe shopping article on the Apparel Search page on G+. Better yet, it would probably be a good idea to discuss these Cole Haan shoes on the shoe page at Google+ instead. If you would like to learn more about Cole Haan, you can do so here on Apparel Search or you can visit the brand on Plus Dragon or go to the Nike website (yes, Cole Haan is a division of Nike Inc).
Learn more about Piperlime at their website.
Learn more about Cole Haan at their website.
If you are interested, you are welcome to discuss issues about Cole Haan or discuss issues about Piperlime.

◊ Shopping For Women's Clothing
◊ Shopping For Children's Clothing

By the way, you can find fashion boutiques on Apparel Search, if you were interested. You can find them in the fashion boutiques section.
You may also want to visit the fashion boutiques guide to find and research boutiques by state.
Don't forget to check the fashion boutique directory as well.

2012 Fashion Shopping News Articles
2011 Fashion Shopping Articles
2008 Fashion Shopping Articles

Fashion News Article Archive 2011
About Piperlime
Shoe Shopping
Women's Shoe Store
Shoe Stores
Piperlime Summer Dress
Designer Fashion Boutiques
Fashion Boutique Directory
Check out our new clothing guides.
You may also like to view the fashion designers guide.
Learn more about women's fashion, men's fashion and children's fashion.