Learn more about
Apparel here on Apparel Search.

Piperlime is showing some fantastic summer dresses that are photo-ready if you are planning on attending a summer event or simply wanted to look your best as you run around town. Don't worry if the paparazzi spot you, you will be photo ready for sure.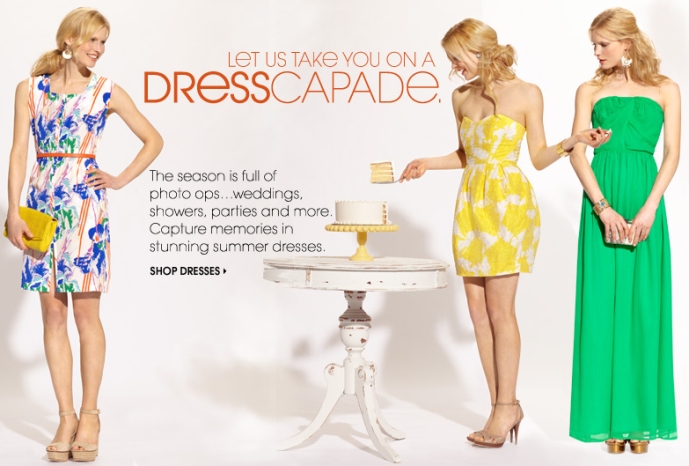 Visit the women's section on Piperlime, then use their engine to search summer dresses.
By the way, these summer dresses may make a perfect mother's day gift.
Learn more about Piperlime here on Apparel Search.
You may want to also read about women's blazers at Piperlime from one of our previous shopping articles.
◊ Shopping For Women's Clothing
◊ Shopping For Children's Clothing

By the way, you can find fashion boutiques on Apparel Search, if you were interested. You can find them in the fashion boutiques section.
You may also want to visit the fashion boutiques guide to find and research boutiques by state.
Don't forget to check the fashion boutique directory as well.

2012 Fashion Shopping News Articles
2011 Fashion Shopping Articles
2008 Fashion Shopping Articles

Fashion News Article Archive 2011
Summer Dresses
Women's Fashion
Fashion Trends
Clothing Stores
Designer Fashion Boutiques
Fashion Boutique Directory
Check out our new clothing guides.
You may also like to view the fashion designers guide.
Learn more about women's fashion, men's fashion and children's fashion.