Learn more about
Apparel here on Apparel Search.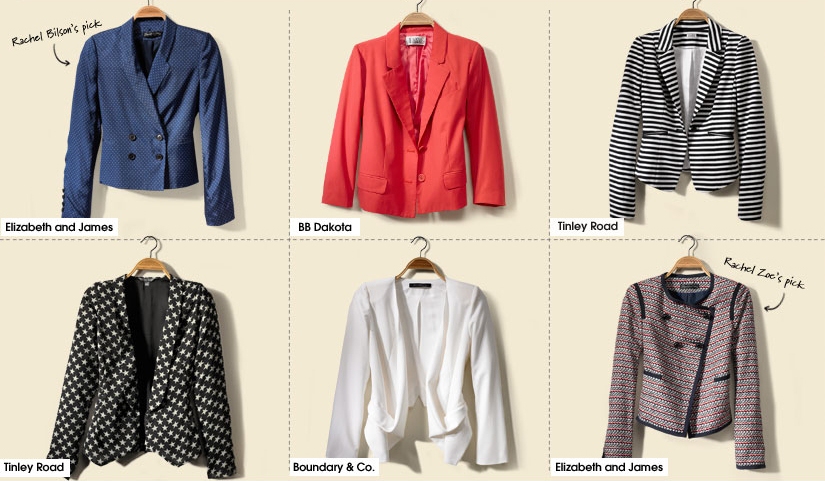 What do you think of the Tinely Road (triped blazer above)?
Here are a few of the Tinely Road features:
Tinley Road Bleecker Blazer
Single breasted ponte blazer
Long sleeves
Notched collar
Lined
Imported
Possibly you prefer the Oona Blazer by Boundary & Co.
Boundary & Co. Oona Blazer
Long sleeve black blazer
Contrast striped lining at cuff
Asymmetrical hem
Shop at Piperlime for women's blazers or learn more about Piperlime here on Apparel Search.

◊ Shopping For Women's Clothing
By the way, you can find fashion boutiques on Apparel Search, if you were interested. You can find them in the fashion boutiques section.
Check out our new clothing guides.
Learn more about women's fashion.