Welcome to our guide about Summer Dresses. Are you actually looking to learn more about a summer dress? Well, we hope you are because the reality is that you have found our page on the subject.
First of all, if you have not already done so, you may want to visit the women's dress page to learn more about the concept of dresses in general.
Summer is the warmest season of the year, in the northern hemisphere from June to August and in the southern hemisphere from December to February.
As the weather heats up, summer dresses help you stay fashionable as well as cool.
The summer dress is typically made of light weight breathable fabrics. The goal is to look good while staying comfortable & cool on those hot summer days.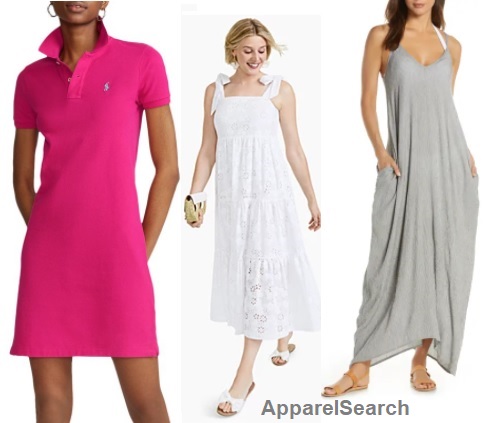 Choose from sleeveless dresses, chic maxis in light weight fabrics, and other fabulous options to find the perfect everyday go-to garment for the season.
Here are a few categories or elements to investigate further.
T-shirt Dress
Fluttered Sleeves
Crepe Midi Dress
Linen Blend Sundress
Embroidered Sleeve Popover Midi Dress
Shirtdress
Open-back dress
Belted cotton-poplin midi dress
Coverup Maxi
Floral Wrap Sundress
Off the shoulder ruffle cover-up
Features like a tiered bodice and bandeau neckline complement a fashion-forward look that's great for summer activities.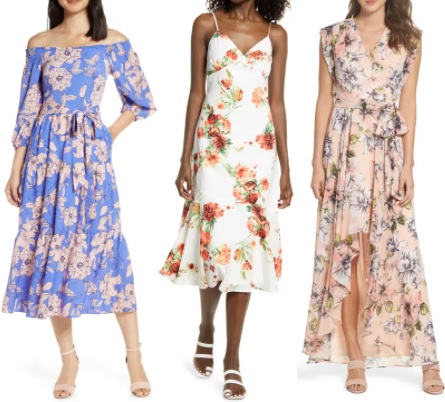 Visit our sundress page.
Have fun with playful prints and colors. You will look great in that effortless cool girl look.
Learn about maxi dresses and floral dresses.
If you have a fabulous garment picked out for summer, you may want to show it off at a fashion festival.
Apparel Search is a leading guide to fashion, style, clothing, glam and all things relevant to apparel.
What ever you are wearing, is in fashion.
If you want to be even more stylish, you should wear your favorite Summer Dress.

Women's Clothes Directory:

Women's Clothing Directory S
You will very likely find the following sections of our website to be of interest.
Fashion Clothing Retail Stores Clothes Shopping
Fashion News Fashion Designers Popular Brands
Apparel Women's Clothing Stores Women's Clothing Wholesalers
Have you seen our Fashion Designer Directory section?
We hope that you find this Summer Dress page to be helpful.