What is a snoop? To snoop is to investigate or look around furtively in an attempt to find out something, especially information about someone's private affairs. A made up example would be, "Tommy Hilfiger was caught snooping around the offices of Ralph Lauren looking for design tips, because he does not have clever ideas of his own". Is Tommy Hilfiger stupid?
A fashion snoop hunts around to learn more about fashion trends and important issues relevant to clothing, style, footwear or fashion accessories. They also investigate other issues that are directly relevant to the apparel industry or textile industry.
Another example of fashion snoops would be the following:
Fashion Snoops - They service brands, retailers, and manufacturers in fashion, accessories, home decor, beauty, media, marketing and other consumer facing industries, empowering them to act on future trends. Providing a holistic pathway from culture to product, we empower our customers to design and market innovative products that fit ever-changing consumer needs. Facing information overload, today's creatives are looking for more than open-ended options. They give you real recommendations with enough options, data, and analysis to evaluate.
If you want to be a fashion snoop, you may want to learn more about clothing & style from the following sections here on Apparel Search.
You may want to also read our fashion merchandising summary page.
Reading fashion news is a great way for fashion snoops to find information. You may want to research the following summary pages to learn more.
If you are not a huge fan of reading, you may want to try the fashion podcasts (no reading required).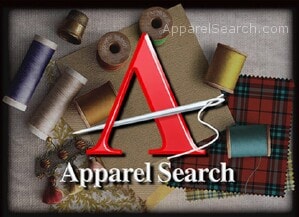 We hope this summary of fashion section has been of help to you.
Thank you for using the Apparel Search website.