Blue Jeans usually means jeans, which are denim trousers.
Jeans are trousers, a type of garment, typically made from denim or dungaree cloth. Often the term "jeans" refers to a particular style of pants, called "blue jeans," which were invented by Jacob W. Davis in partnership with Levi Strauss & Co. in 1871 and patented by Jacob W. Davis and Levi Strauss on May 20, 1873. Prior to the Levi Strauss patented trousers, the term "blue jeans" had been long in use for various garments (including trousers, overalls, and coats), constructed from blue colored denim. Originally designed for cowboys and miners, jeans became popular in the 1950s among teenagers.
However, blue jeans transcend simple pants because they can inspire so much more.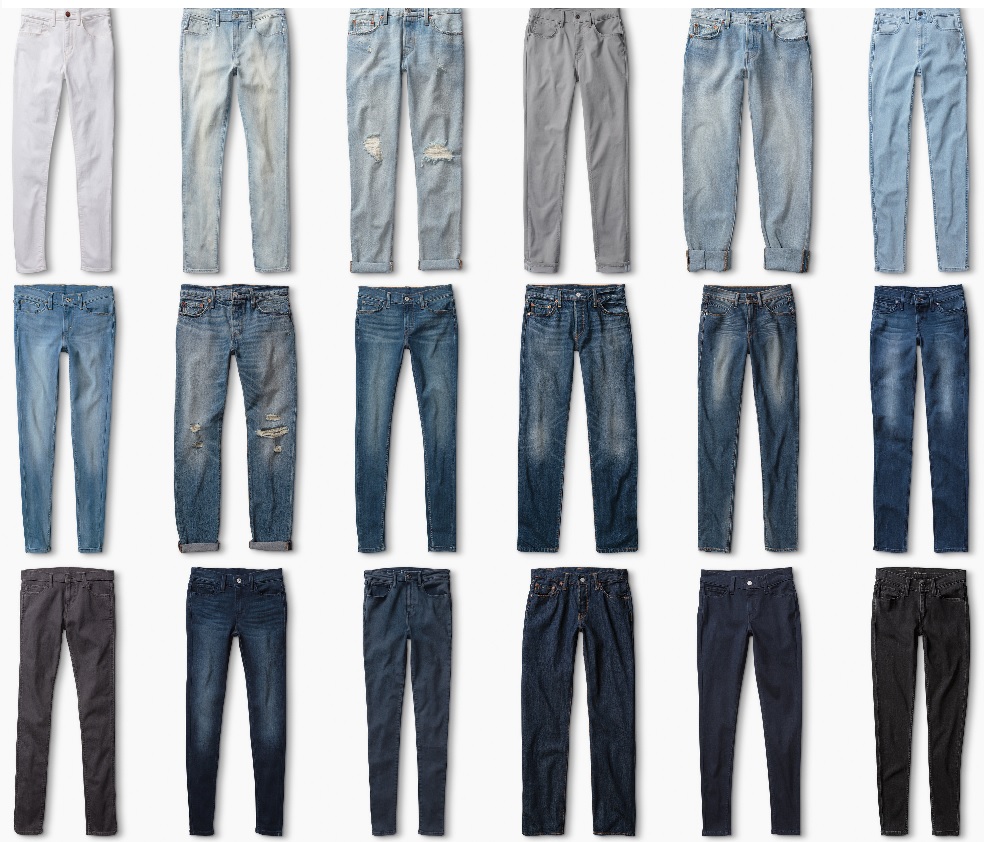 Learn more about blue jeans at the Levi website. You may also want to review the various blue jean fit options.
You may also want to learn about selvage denim.
Thank you for using the Apparel Search website.