What are fashion clubs? Are they the same thing as fashion networks? Are fashion clubs simply a place for fashion networking?
In summary, a club is an association of two or more people united by a common interest or goal. The modern world has several different types of clubs. Some are buying clubs, some are hobby clubs, some are social clubs, etc. Clubs may also be referenced by different names such as societies, organizations, associations, etc. Even fraternities and sororities can be thought of as clubs. In addition to these possibly large scale clubs, there are thousands or clubs created each day by children. Do you remember the Little Rascals "He-man Woman Haters Club".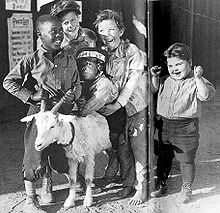 OK, we all have a basic understanding of the meaning of a club in the context of this article. However, what is a "Fashion Club". A fashion club is an association or some sort of group containing two or more people that have an interest in "fashion". For the sake of avoiding argument, the Apparel Search Company has decided to officially allow the fashion community to allow "one" member fashion clubs as well. Therefore, as of today, if you are interested you may create your own fashion club even if you have no other members. I will start the ball rolling and be the very first person in the universe to have a one person fashion club. I officially announce the opening of the "I Love Apparel Search Club". Currently, I am the only member...
If you would consider a fashion group to be the same thing as a fashion club, you can find numerous fashion clubs (groups) on the Fashion Industry Network website.
Here are some more fashion clubs and fashion associations that you may find to be of interest:
AAFA: The American Apparel & footwear Association
Fashion Club: Fashion Club is for aspiring designers and future fashion industry trendsetters in high schools all across the country and around the world.
My Fashion Club: This is a fashion club created by FIDM for High Schools. All members of Official FIDM Fashion Clubs are eligible to enter the exclusive Scholarship Competition. (By the way, their is also a FIDM club at the Fashion Industry Network. You may want to check out both. However, at FIN their are no scholarships.)
Fashion Design Club at Brandeis: The purpose of the Fashion Design Club is to act as a resource for anyone interested in fashion and/or fashion design on campus. The club's goal is to educate members and share ideas in fashion design, pattern-making, and garment construction. With that ultimate goal in mind, club members will be able to gain experience in fashion design by working with each other, as well as teach basic sewing skills to the Brandeis community. The Fashion Design Club intends to achieve its purpose through designing and constructing garments, studying sewing and fashion magazines, watching footage of fashion shows, holding fashion-related events, and organizing trips to see fashion exhibits or shows. MEMBERS OF ALL EXPERIENCE LEVELS ARE WELCOME.
Did you know that the Fashion Institute of Technology in NYC has numerous fashion clubs? Well, it is true. They have a Children's Wear Club, Fashion Design Club, Fashion Art Club, Intimate Apparel Club (sounds like fun...) and several more.
Learn more about fashion industry associations.
ML31111 - Fashion Clubs by Apparel Search.
Textile Machinery Associations