Summer is typically hot, depending on where you live obviously. It's the season of pool parties, beach trips, and backyard barbecues.
Fashion week events often showcase spring & summer fashion together as a Spring / Summer Collection.
Hot categories include shorts, flip-flops, t-shirts, and most certainly swimwear.
Stay chic in the heat with trendy summer fashion styles: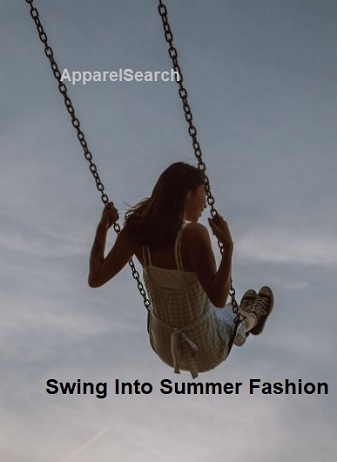 What is summer & when is it?
At or around the summer solstice, the earliest sunrise and latest sunset occurs, the days are longest and the nights are shortest, with day length decreasing as the season progresses after the solstice. The date of the beginning of summer varies according to climate, tradition, and culture. Summer is the hottest of the four temperate seasons, falling after spring and before autumn. When it is summer in the Northern Hemisphere, it is winter in the Southern Hemisphere, and vice versa.
If you live in Antarctica, Kaktovic, Heiss Island or North Greenland you may want to investigate different summer fashion options.
Make sure to incorporate summer's biggest trends the next time you leave your house. During the summer months, stay cool as well as trendy. Summer fashion is about making your outfits effortless as well as breezy & care free.
Learn more about spring fashion here in our terminology section.