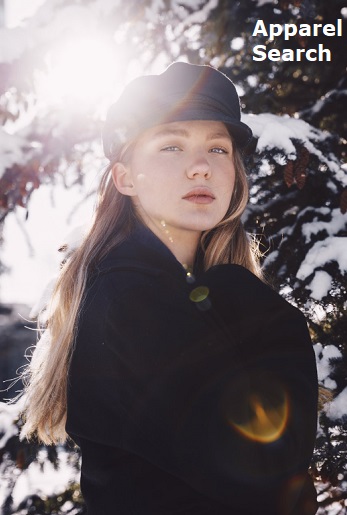 Divamoi (Canada): DIVAMOI offers millinery for the modern woman who wants style and quality. All hats are handmade by Maria Curcic and are made with attention to detail. S ome hats in Couture area and regular area are sold wholesale as well as retail. Address 46029, 1233 9 AVE S.E. Calgary AB Canada T2G5H7 Phone 403-399-7062 Fax E-mail interiorsandart@yahoo.ca Contact: Maria Curcic
Millinery Hat Retailer

Women's Hat Wholesaler
---

Eros Hosiery Company: is one of the oldest and largest importers & wholesalers of socks in the country. With 55 years of experience you can count on us for your wholesale socks, T-shirts, flip flops, underwear, sunglasses, hats, gloves, scarves, general merchandise and much more. Their goal is to provide their customers with the best quality and variety of wholesale merchandise at the lowest wholesale price. If you are interested in larger orders, private labeling or custom orders, they are capable.
Hosiery - Men's & Women's
Headwear - Men's & Women's
---

Far East Straw Hats LLC: Far East Straw Hats LLC is the marketing company here in the United States and registered in the state of New Jersey. This entity represents Far East Straw Hats Corporation , a duly registered company with the Securities and Exchange Commission of the Philippines. The company is engaged in the production of finished straw hats made of buntal fiber that is 100% hand woven in the Philippines. The straw hat is made of quality buntal fiber which comes from a tropical palm tree called "Buri". Marc's great grandmother, Dolores Maniquis was the pioneer weaver of this type of straw hat in the Philippines. She started to weave sometime in 1907 and on the centennial anniversary of this occasion I organized my company to revive the family business that has been handed down in my family since that time. His aunt, Ester Villones, who used to produce this straw hat export the basic finished straw hat to different companies here in the United States and Europe under the name of Balibuntal Straw Hat Company. Marc has went one step further when he did the innovation of blocking the straw hat and made a trendy product out of it. During the summer of 2008 after three years of product research and innovation his straw hat is available in the global market and can be purchased on line by going to the website: www.feshc.com The straw hat comes in the classic style of Fedora and Trilby and the hat band is designed in solid, tropical floral and other patterns . The straw hat is comfortable, light to wear and well ventilated, these are some of the features that he took into consideration when the finishing touches are done on each straw hat. The straw hat can be ordered in wider brim up to four (4) inches in width , however there will be an additional charge for this size. The straw hats shown at the web-site are the initial designs, more are coming throughout the year. Address: 716 Jackson Road, Stewartsville, New Jersey 08886 Phone: 888-210-1222 FAX: 908-387-8609 Contact: Marc de Borja
Wholesaler of Men's Straw Hats and Retailer

Wholesaler of Women's Straw Hats and Retailer
---

Fur Hat World : Fur Hat World is owned and operated by Fur Source Canada, an established Canadian wholesale fur company that specializes in high quality Northern Canada Fur products. FurHatWorld.com was established as a division of Fur Source Canada with the goal to specialize in and provide Wholesale Direct sales of the large selection of fur hats available from Fur Source Canada. These hats and accessories are shipped directly from the manufacturing factory to their customers. Canada is known to have some of the coldest winters of any country in the world. As you may know, the further north, the better quality of the fur, simply because of the cold weather conditions. Almost all of their fur is sourced from northern Canada and as a result they are able to offer fur hats with very thick, dense, beautiful fur that cannot be found anywhere else in the world.
Women's Fur Clothing Wholesaler

Men's Fur Clothing Wholesaler

Women's Hat Wholesaler

Men's Hat Wholesale
---

The Immediate Resource: IMMEDIATE SAME-DAY SHIPPING - Sizes 4 to 34W Plus Size & Missy; Career suits and dresses; Classic church suits and hats; Capri sets, cruise & boutique apparel; Handbags; Special occasion prom and bridal dresses; up to 60% below regular wholesale; 35,000 sq.ft. warehouse & showrooms with 2000+ styles from 200+ famous maker labels as immediates for same-day shipping; No minimums per style; 1305 Wycliff Ave, Dallas TX; 214-634-8444 & 800-966-5517
Womens wholesale bridals
Womens wholesale dresses
Womens wholesale eveningwear
Womens wholesale hats
Womens wholesale missy
Womens wholesale plus sizes
Womens wholesale suits
---

KB Studio: They are wholesalers of ladies embellished social occaasion suits and hats. KB Studio manufacturers and distributes church suits and hats for the missy and large size customer in the moderate price points. They have a huge variety of products and colors every season, and can fill all immediate needs of any customer in any color pallet. KB Studio also does sample packs. Address: 1400 Broadway New York, N.Y 10018 212-764-2383 212-7642429 email: Hoveedge@aol.com
---

Seagull International, Inc.: their company is a direct importer and wholesaler of headwear, footwear, rainwear, umbrellas, tote bags, jackets, and swim and beach accessories. Seagull International has been a major supplier of headwear and apparel accessories for more than 50 years. Their specialties include a very large selection of Infants' and Toddlers' hats and a very wide selection of men's and ladies' straw and western hats. They provide good quality products at affordable prices. They also provide embroidery and printing services and large quantity pricing. Address: 1220 Spring Garden Street , Philadelphia, PA 19123 Phone: 800-666-9300 Fax: 215-922-0970 E-mail: info@seagullintl.com
Headwear Wholesalers (Men's & Women's)

Footwear Wholesaler (Men's & Women's)

Rainwear Wholesalers
Have you seen our women's wholesale clothing page.