The Spyder kids clothing brand is a leader in winter sports apparel. Find outerlayer jackets for various activities. Kids' ski, kids' race and activewear are important aspects of the collection. Find outerlayer, midlayer, firstlayer and accessories.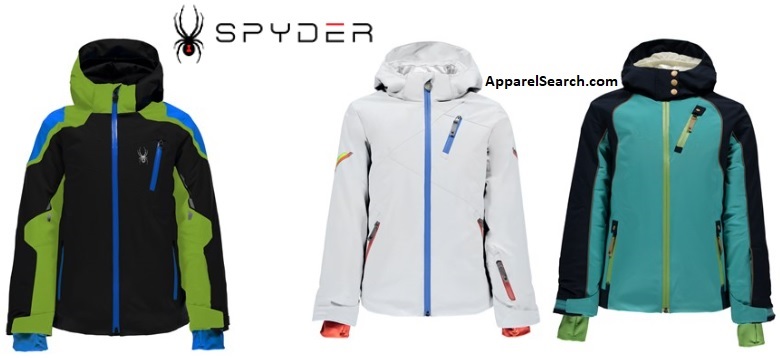 Learn more about the Kids Spyder clothes brand.
If you have changed your mind and do not wish to research the brand Spyder, you can use the search engine on this page to find another clothing label that may be of more interest.
Use our directory to find additional kids fashion brands to research:
You may also find interest in visiting our Fashion Designer Directory section.
Apparel Search is a leading guide to fashion, style, clothing, glam and all things relevant to apparel. We hope that you find this Spyder page to be helpful.
What ever you are wearing, is in fashion.
Spyder