Men's T-shirts Guide
Directory and Information Regarding Men's T-shirts presented by Apparel Search
Types of T-shirts Men's Designer T-shirts Men's Graphic T-shirts Men's Novelty T-shirts Men's Band T-shirts Long Sleeve Men's T-shirts Men's Clothes Men's Shirts Clothes Wholesale Blank T-shirts Men's T-shirt Stores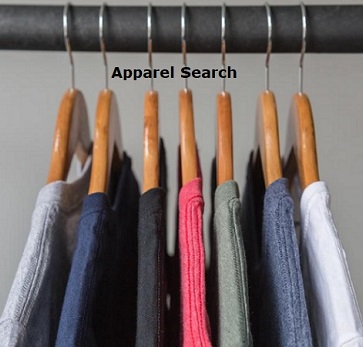 Welcome to the worlds greatest guide to Men's T-shirts. Are you actually looking for men's tees? Well, we hope you are because the reality is that you have found our men's t-shirts page. In this area of the Apparel Search directory, you will find all sorts of interesting information regarding t-shirts for men.
Well, this is certainly a very important category of men's fashion. It would be difficult to find a man without at least one of these garments in their wardrobe.
The T-shirt evolved from undergarments used in the 19th century, and in the mid-20th century transitioned from undergarment to general-use casual clothing. T-shirts were originally worn as undershirts, but are now worn frequently as the only piece of clothing on the top half of the body. A T-shirt typically extends to the waist, but length can vary. The garment is common as a crewneck, but other variants of the T-shirt neckline are also popular, such as the V-neck.
A T-shirt (or tee shirt, or tee) is a style of shirt, named after the T shape of the body and sleeves. It is normally associated with short sleeves, a round neck line known as a crew neck, with no collar. However, variations are available for this category of shirt.
Men's t-shirts are generally made of a light, inexpensive fabric, and are easy to clean. Although this is the norm, they can obviously also be be made from very expensive fabrics that are not so easy to clean. It is really the primary shape that defines the garment, not the materials being utilized during the manufacturing process.
A V-neck T-shirt has a V-shaped neckline, as opposed to the round neckline of the more common crew neck shirt (also called a U-neck). V-necks were introduced so that the neckline of the shirt does not stand out when an outer shirt is worn over it, thus reducing or eliminating the visible cloth above the outer shirt of a crew neck shirt.
Typically made of cotton textile in a jersey knit, it has a distinctively pliable texture compared to shirts made of woven cloth. Knit has more natural stretch then woven fabric so that type of fabric is typically more comfortable and appropriate for tees. The majority of modern versions have a body made from a continuously tube (to avoid side seems).
Another important aspect of a men's t-shirt is the decoration. Most often the decoration would be printed, but embroidery and other embellishments can be utilized.
In the early 1950s, several clothing companies started to decorate T-shirts with different resort names and various characters.
In the 1960s, the ringer T-shirt appeared and became a staple fashion for youth and rock-n-rollers. The decade also saw the emergence of tie-dyeing and screen-printing on the basic T-shirt and the T-shirt became a medium for wearable art, commercial advertising, souvenir messages, and protest art messages.
Since the 1980s, T-shirts have flourished as a form of personal expression.[4] Screen printed T-shirts have been a standard form of marketing for major consumer products, such as Coca-Cola and Mickey Mouse, since the 1970s. However, since the 1990s, it has become common practice for companies of all sizes to produce T-shirts with their corporate logos or messages as part of their overall advertising campaigns. Since the late 1980s and especially the 1990s, T-shirts with prominent designer-name logos have become popular, especially with teenagers and young adults. These garments allow consumers to flaunt their taste for designer brands in an inexpensive way, in addition to being decorative. Examples of designer T-shirt branding include Calvin Klein, FUBU, Ralph Lauren, American Apparel, and The Gap.
The t-shirt printing business is an important aspect of the apparel industry. The most common form of commercial T-shirt decoration is screen-printing. In screen-printing, a design is separated into individual colors. Plastisol or water based inks are applied to the shirt through mesh screens which limits the areas where ink is deposited. In 1959, the invention of plastisol provided an ink more durable and stretchable than water-based ink, allowing much more variety in T-shirt designs.
In most commercial T-shirt printing, the specific colors in the design are used. To achieve a wider color spectrum with a limited number of colors, process printing (using only cyan, magenta, yellow and black ink) or simulated process (using only white, black, red, green, blue, and gold ink) is effective. Process printing is best suited for light colored shirts. Simulated process is best suited for dark colored shirts.
T-shirt Trivia: One of the earliest examples of T-shirts with a logo or decoration can be found in the 1939 film The Wizard of Oz. Three men attending to the Scarecrow at the Wash & Brushup Company in Emerald City are seen wearing green T-shirts with the word "Oz" printed on the fronts.
It is always a fabulous day to learn more about men's fashion.
What ever style of t-shirt you are wearing is in fashion this season.
If you wish to get more specific, you can search for men's cotton t-shirts, men's printed cotton t-shirts, or men's printed t-shirts.
Apparel Search is a leading guide to fashion, style, clothing, glam and all things relevant to apparel. We hope that you find this Men's T-shirts page to be helpful.
Men's Clothing Directory:
Thank you for taking the time to learn more about clothing styles here on Apparel Search.
Apparel Search Add Your Company Add Your Company Contact Us About Us Advertise News Letter Legal Help
Copyright © 1999-2021 Apparel Search Company. All Rights Reserved.