Welcome to the worlds greatest guide to Women's Ankle-Zip Jeans. Are you actually looking for Women's Ankle-Zip Jeans? Well, we hope you are because the reality is that you have found our women's ankle zip jeans page. In this women's clothing section of the Apparel Search directory, you will find all sorts of interesting information regarding ankle-zip jeans for women.
Jeans are trousers typically made from denim or dungaree cloth. Some are manufactured with a zipper at the ankle to make it easier to get them on and off. Some of the zipper in the front, back or sides depending on the designers thoughts on style.
Ankle zip style pants are a fashion favorite for a stylish look. Find ankle zip in the latest designs and the hottest colors of the season.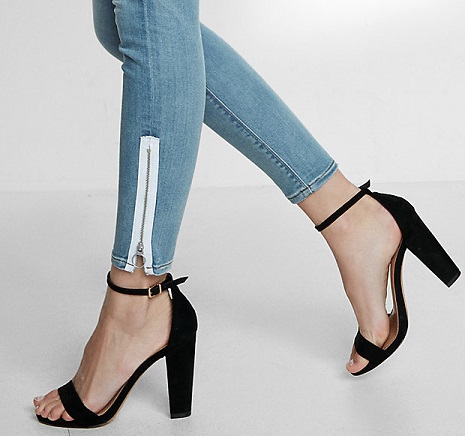 When denim jeans are made tight or if the bottom (hemline) is made to cling to the ankles it a bit difficult to get in or get out of the pants. A zipper helps make it much easier.

Women's Clothing Directory Pg. 3
We hope that this guide to women's clothing categories has been helpful for your research. Hopefully you found the fashion styles that you were searching to locate.
Thank you for using the Apparel Search website.