Apparel Search is a leading guide to fashion, style, clothing, glam and all things relevant to apparel. We hope that you find this Women's Kimono Sleeve Cardigan Sweaters page to be helpful.
A cardigan is a type of sweater that has an open front. The kimono sleeve cardigan has a kimono style sleeve.
Two different options.
1) A kimono sleeve is a sleeve cut in one piece with the bodice. It is an an extended sleeve with a wide hem.
2) You can also call sleeves that resemble the ones in the traditional Japanese kimono as kimono sleeves. This type of sleeves are wide at the hem and provide more room or ease at the armhole.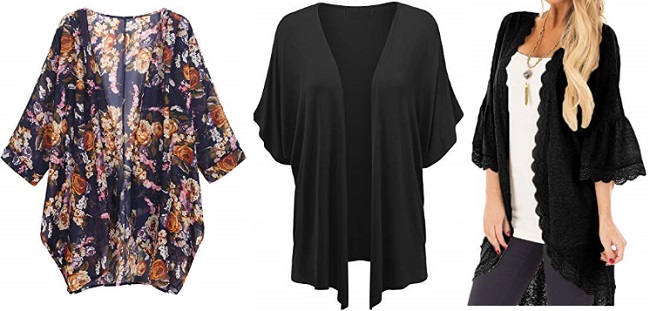 What ever style of cardigan you are wearing, is in fashion.
If you want to be even more stylish, you should wear your Women's Kimono Sleeve Cardigan Sweaters.
Are you actually looking for Kimono Robes?