Apparel Search is a leading guide to fashion, style, clothing, glam and all things relevant to apparel. We hope that you find this Women's Non Safety Work Boots page to be helpful.

A boot is a type of footwear and a specific type of shoe. Most boots mainly cover the foot and the ankle, while some also cover some part of the lower calf. Some go higher up the leg. Boots are worn both for their functionality – protecting the foot and leg from water, extreme cold, mud or hazards (e.g., work boots may protect wearers from chemicals or use a steel toe) or providing additional ankle support for strenuous activities with added traction requirements.
For certain professions or activities, wearing safety boots are appropriate.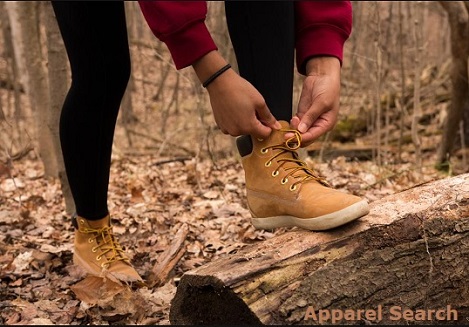 What is a women's safety boot?
A steel-toe boot (also known as a safety boot, steel-capped boot or safety shoe) is a durable boot or shoe that has a protective reinforcement in the toe which protects the foot from falling objects or compression, usually combined with a mid sole plate to protect against punctures from below. Although traditionally made of steel, the reinforcement can also be made of a composite material, a plastic such as thermoplastic polyurethane (TPU), Aluminum, or other materials.
What are women's non-safety work boots?
Women's non-safety toe work boots are built to be durable, but without the composite safety toe. No two job sites are created exactly equal. Therefore, not everybody needs the same work boots.
Construction boots or work boots provide a sturdy boot. They don't have to have a steel toe for added protection. If they don't have a steel toe they would be considered a non-safety boot.
If you work in construction, you want to have comfortable and durable boots on your feet. If you don't need added re-enforcement you can wear work boots that don't have a steel toe.
What ever style of footwear you are wearing, is fabulous. If you want to be even more stylish (but not be as safe), you can wear your favorite Women's Non Safety Work Boots.