MODAPRIMA 70 21 - 23 MAY 2011 fieramilanocity Portello - Porta Teodorico (Viale Scarampo) MILAN

Below is a partial list of the exhibitors that may be attending the fashion event.


Below is news from the previous Modaprima fashion event that took place in November 2010:
Modaprima n.69 (Milan, 27-29 November 2010) closed its doors yesterday – in the Portello area of Fieramilanocity – with figures that once again confirm the fair's role as an international point of reference for fashion created for medium and large-scale distribution. After three days of intense work by members of the trade, the final attendance figures presented a total of around 1,750 visitors: a result that confirms the already good level of attendance recorded at the last winter edition and, above all, shows a 4% increase in foreign buyers, with an overall figure of nearly 800 buyers from over 50 countries. "Our companies worked very well throughout the three days of the event", says Agostino Poletto, deputy general manager of Pitti Immagine, "meeting important and highly qualified buyer delegations representing the top names in medium and large-scale international distribution. The over 140 collections presented at Modaprima met with the general approval of the buyers and I would like to point out that – once again – the synergy with the ICE – Istituto per il Commercio con l'Estero [Italian Foreign Trade Commission] worked very well in terms of international promotion, bringing delegations of buyers to Milan from emerging as well as established markets. I should also add that the new layout worked very well, making the route through the various collections more dynamic and exciting".
Modaprima is managed by Pitti Immagine.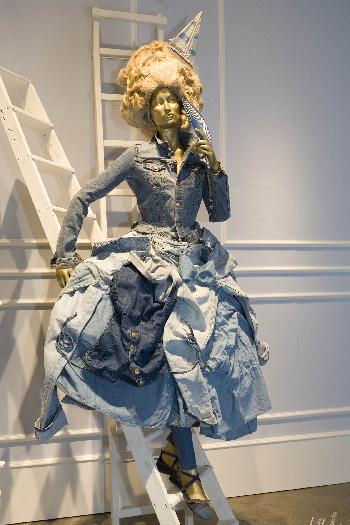 Fashion Cube by S. Colantuoni Photo by R. Patella
Learn more about fashion from Italy here on Apparel Search.