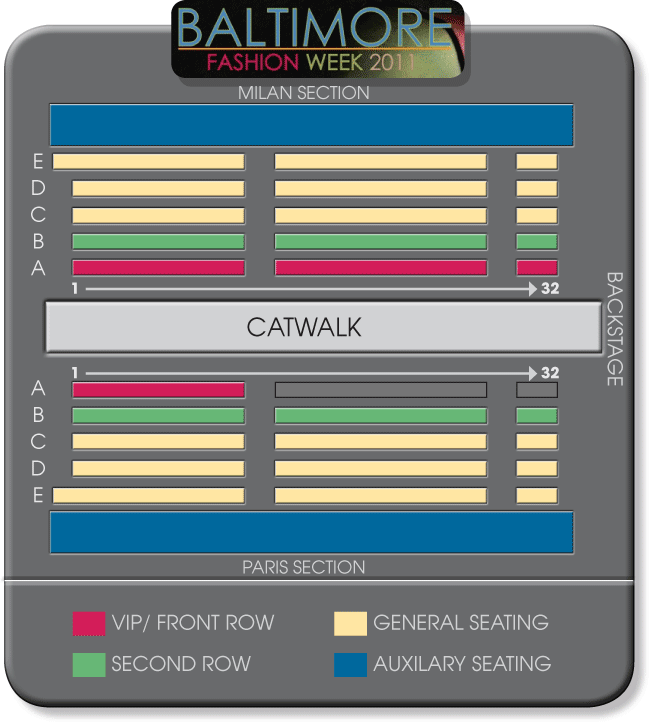 Learn more about available tickets for the Baltimore Fashion Week at the Baltimore Fashion Week website.
PURCHASE 4 OR MORE TICKETS IN ONE SINGLE PURCHASE BY APRIL 1ST 2011 TO BE ENTERED INTO THE DRAWING TO ATTEND THE PRIVATE LUNCHEON FOR TED "GOLDEN VOICE" WILLIAMS - HOST OF BALTIMORE FASHION WEEK
Baltimore Fashion Week (BFW) 2011 is entering into its 4th year of providing a professional level of service and exposure for independent designers showcasing "rack ready & purchasable" garments for their fashion conscious guests. BFW is held annually during the 3rd week of August. For Baltimore Fashion Week 2011, the event dates are Thursday thru Sunday, AUGUST 18 - 21, 2011.
Learn more about Baltimore Fashion Week here on Apparel Search.