Fashion Week is in full swing! It is nothing but castings, fittings, hair and makeup tests, and last-minute edits
.
. All the hard work will pay off
September 17th
when
Isaac
show
s
his
Spring 2010 collection.
He
wanted to invite each
of his fans
but the good people at Bryant Park thought that might get a little crowded. So instead, tune in
to
t
he
Issac Mizrahi website
to watch the show live!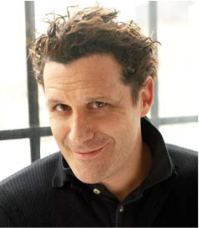 It will start promptly at 2:00 p.m. (EST), but get there a little early to see some behind-the-scenes action while everyone arrives. So, get comfortable, grab a snack, and tell your boss you have a meeting - and enjoy!