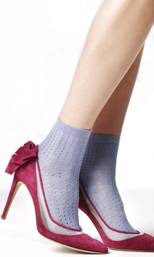 TROUS Socquette
High heels, flats, Oxfords, ankle boots, you name it. The possibility of footwear to pair with the TROUS Socquette is endless. Whatever you end up wearing these ankle socks with, make sure to show off the adorable knit pattern.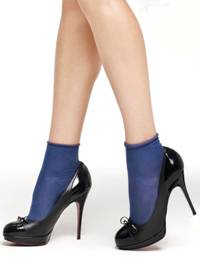 FLOU Socquette Cotton
Gone are the days where you find socks in the undergarment section. The new ankle sock is a hot fashion accessory, made to be worn visibly with shorts, skirts and cropped pants. Pick a pair of these FLOU Socquette Cotton in white (bianco), black (nero) and royal blue (blu urban).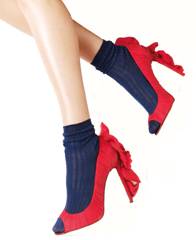 COTELE Cotton Socquette
The moderate temperature of spring is a great opportunity to take advantage of the COTELE Cotton Socquette. Wear them over tights or leggings for a stylish layering look. Besides black and dark blue, they also come in spring/summer shades of lilac, cornflower blue and pastel.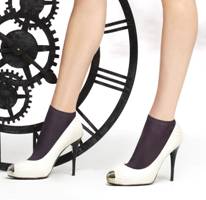 Socquette Cotton
Ankle socks have made a big comeback because of their versatility. They can make lace-up Oxfords more feminine as well as understate the glamour of high heels. Spice up your wardrobe with these affordable Socquette Cotton that come in 6 colors.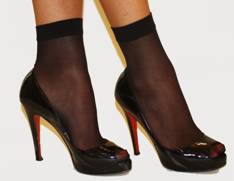 Socquette Transparency
Sheer from ankle to toe the Socquette Transparency is a great addition to your Spring and Summer looks!
Learn more about Philippe Matignon.