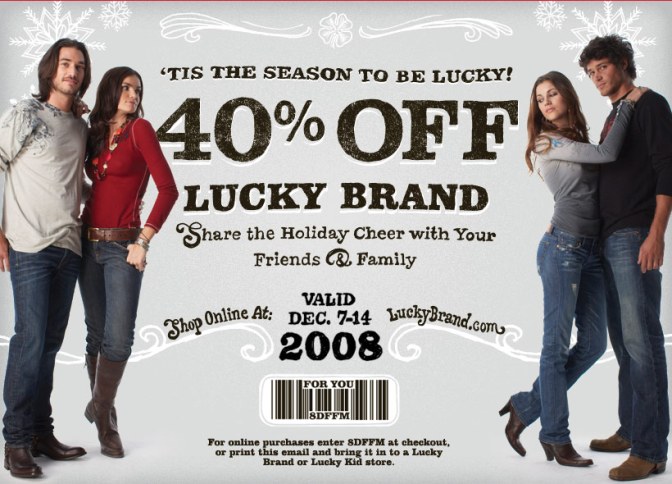 Well, you are not in my family, but if you are reading this article on my website, I do consider you to be my friend. Therefore, I guess that I can pass along to you this savings...
Check out Lucky Brand for Women and Lucky Brand for Men.
Check out our new clothing guide.
You may also like to view the fashion designers guide.