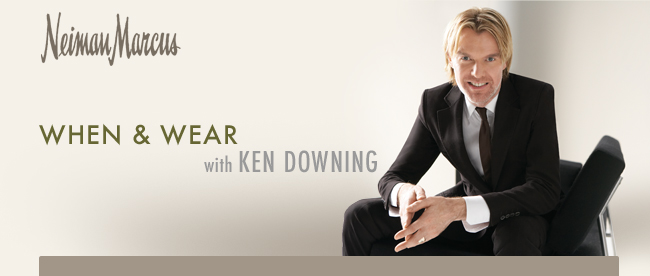 From the Runway to the Red Carpet, I cannot get enough of the oversized, bold earrings that are appearing everywhere!

Spotted on supermodels, celebrities, and the Super Cool - in bright gold, decorated with coral, turquoise, and colored gems. These new fashion favorites are the perfect accessory because they go with literally EVERYTHING! The shoulder-sweeping beauties are as chic during the day with a pair of jeans and your favorite dress as they are for going out at night. And who doesn't love a fashion trend willing to work overtime?

Designed with a nod to exotic lands, BOLD earrings add the perfect foreign intrigue to your Spring wardrobe mix and create a look that will take you all through the season (and well into Fall). This is one trend on which I'm totally sold - when choosing earrings, definitely go BOLD!
Prada Hot Off The Spring Runway : Neiman Marcus
Fashion Shopping Article Posted February 18, 2009
Shoe Trend Statement From Neiman Marcus 2009
Fashion Shopping Article Posted February 14, 2009
Neiman Marcus Presents David Meister Dresses With Perfect Fit
Fashion Shopping Article Posted February 4, 2009
Michael Kors Streamlined at Neiman Marcus Spring 2009
Fashion Shopping Article Posted February 3, 2009
Learn more about Neiman Marcus
2008 Fashion Shopping Articles
Fashion Article Archive : January 2009 February 2009
Check out our new clothing guide.
You may also like to view the fashion designers guide.