Are you ready to go shopping?
Learn more about
Apparel here on Apparel Search.

Huxton is a trendy brand with bohemian influences and reflecting the 1970s glam vibe. They launched in February 2012 and having had an excellent response from the market they have now updated the website with new designs.
Learn more about the trendy fashion brand Huxton.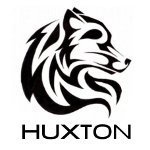 Also, you can check out the Huxton website and their blog.

◊ Shopping For Women's Clothing
◊ Shopping For Children's Clothing

By the way, you can find fashion boutiques on Apparel Search, if you were interested. You can find them in the fashion boutiques section.
You may also want to visit the fashion boutiques guide to find and research boutiques by state.
Don't forget to check the fashion boutique directory as well.

2012 Fashion Shopping News Articles
2011 Fashion Shopping Articles
2008 Fashion Shopping Articles

Fashion News Article Archive 2011
Trendy links of interest:

Designer Fashion Boutiques
Celebrity Fashion

Check out our new clothing guides.
You may also like to view the fashion designers guide.
Learn more about women's fashion, men's fashion and children's fashion.