Learn more about
Apparel here on Apparel Search.

Inspired by Indian tradition, the Sulu Collection is a line of fine hand-embroidered cotton tunics, dresses and resort pieces. Whether you're looking for an easy beach cover-up, a casual and stylish daytime look or an elegant evening top that features hand embroidery, there is a Sulu Collection tunic that will make you look and feel summer chic.
Designer Sulu Grant started Sulu Collection in 2005 to pursue her creative passion for designing traditionally inspired clothing which can comfortably and elegantly meld into a distinctive western wardrobe. The Sulu Collection is designed for luxury and versatility. Handcrafted to have the perfect, slimming fit, Sulu Collection tunics feature stunning bead work, metals, leather, appliqués, tie die, and hand block prints. These pieces are chic, versatile and easy-to-wear for all women.
Celeb fans include Halle Berry, Maria Menounous, Stacy Keibler and more!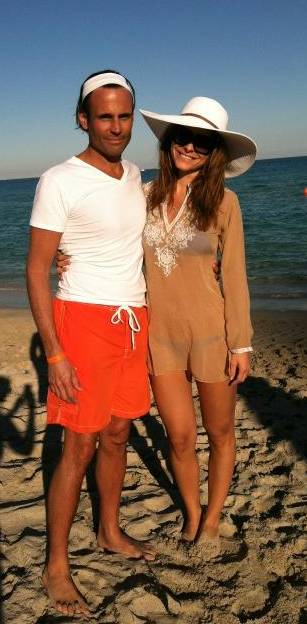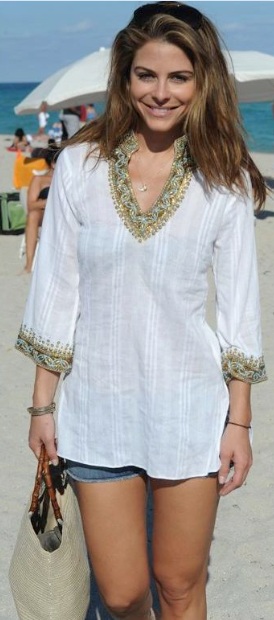 ◊ Shopping For Women's Clothing
◊ Shopping For Children's Clothing

By the way, you can find fashion boutiques on Apparel Search, if you were interested. You can find them in the fashion boutiques section.
2012 Fashion Shopping News Articles
2011 Fashion Shopping Articles
2008 Fashion Shopping Articles



Halle Berry Wearing Sulu. Learn more about when Halle wore this cotton tunic in March of this year.
Trendy links of interest:

Designer Jeans
Check out our new clothing guides.
You may also like to view the fashion designers guide.
Learn more about women's fashion, men's fashion and children's fashion.