RUBBER SKULL
Pack some punch into your wardrobe with this rubber skull bracelets adorned with Swarovski detail. 20% of net proceeds from this bracelet will go towards the Ilya Peckerman Fund which benefits The Vasculitis Foundation.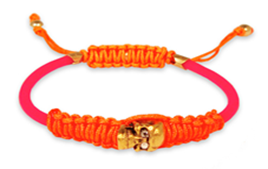 14k gold fill components
Price: $80
---
EVE
Rock Star meets Fashionista with the glamorously edgy collection of glittering crystal pave beads and bold spikes.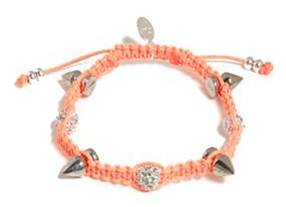 Sterling silver DLJ Tag /adjustable closure
Price: $125
---
CHLOE W.
Cute and feminine with just a touch of rebellious flair, this hand woven bracelet is perfect for DLJ stackable style!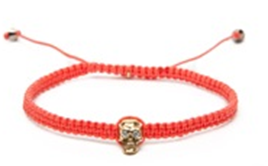 Swarovski crystal detail on skull and at closure.
$100
---
POPPY S.
This semi precious gemstone stretch bracelet features two pewter skulls and a single pave bead. *2.25 inch diameter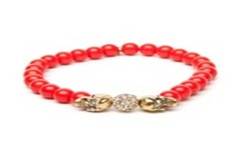 Price: $80
---
MACRAME BLING HOOP
Your go-to hoops for the perfect amount of femininity and charm. Swarovski crystal beads and sterling silver hoop.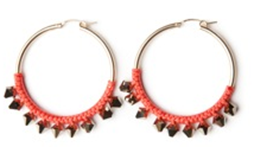 Price: $135
About Devora Libin Jewels

New York native, Devora Libin turned her passion for creativity into a unique hand-made collection of eclectic, trendsetting pieces designed for individuals with their own unique style. A self-taught designer, Devora's personal elegance and eye for edgy details evolved into an assortment of bracelets, earrings and necklaces. Whether worn layered or on its own, Devora Libin Jewels showcases individuality while incorporating runway-worthy trends. By admiring the craftsmanship of vintage pieces, she had a vision for redefining current trends that push boundaries while still nodding to styles of the past. Devora Libin Jewels combines lux, semi-precious gemstones, fine metals and Swarovski crystals, making each piece unique in its own way.