Learn more about
Apparel here on Apparel Search.
Memorial Day is almost here and it's time to break out your summer essentials! Sulu Collection and claudiae offers bright and versatile tunics which can be used as a swimsuit cover up while lounging by the pool/beach or paired with short cutoffs for a fun day out. Please see below for a few fun-in-the-sun summer options!
Maybe you can find something nice to wear for the beach for Memorial Day weekend.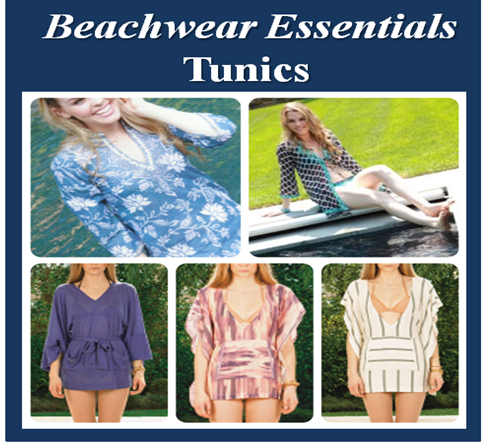 Photo collage was created by Diptic.
◊ Shopping For Women's Clothing
◊ Shopping For Children's Clothing

By the way, you can find fashion boutiques on Apparel Search, if you were interested. You can find them in the fashion boutiques section.
2012 Fashion Shopping News Articles
2011 Fashion Shopping Articles

Fashion News Article Archive 2011
Possible Interest:
Check out our new clothing guides.