Calvin Klein is a global lifestyle brand that exemplifies bold, progressive ideals and a seductive, and often minimal, aesthetic. They seek to thrill and inspire their audience while using provocative imagery and striking designs to ignite the senses. After nearly 50 years, Calvin Klein continues to be a cultural catalyst across the globe by embracing tension, sparking ideas and creating unforeseen realities.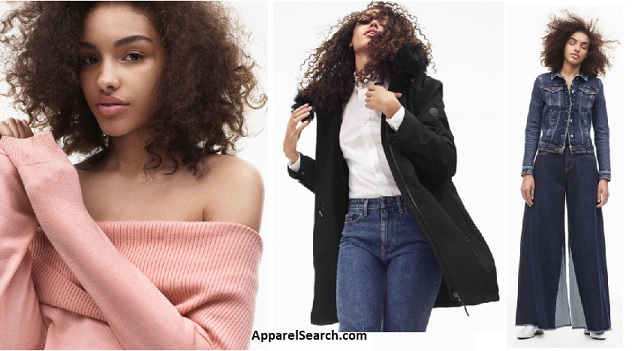 This fashion brand believes in a culture that provokes discovery and brave thinking. They strive to make a positive impact on the world.
You may find the following resources of interest:
The Calvin Klein brand inspires passion. They company would like the wearer to embody authenticity and embrace individuality.
If you have changed your mind and do not wish to research the brand Calvin Klein, you can use the search engine on this page to find another clothing label that may be of more interest.
When you are ready to research additional fashion brands for women you can try the following pages to find our alphabetical list of women's fashion brands.
Have you seen our Fashion Designer Directory section?
What ever you are wearing, is in fashion
Apparel Search is a leading guide to fashion, style, clothing, glam and all things relevant to apparel. We hope that you find this Calvin Klein page to be helpful.

Calvin Klein