OK, we are going to let you in on a little secret. A "t-shirt" is essentially the same thing as a "tee". Because we have already created a women's cotton crew neck tee page, their is no need to provide further explanation of this garment on this page.
Please visit our women's cotton crew neck tee page to learn more on this subject.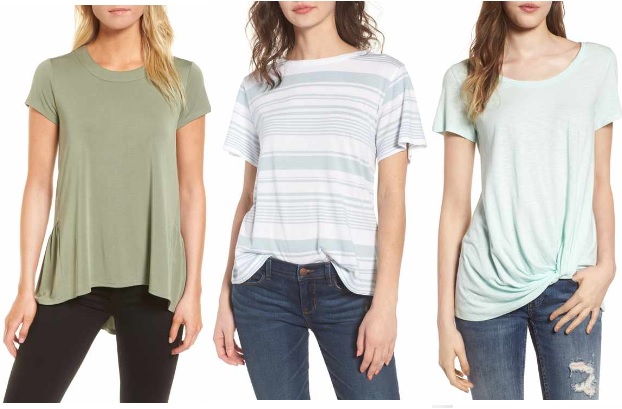 Typically a short-sleeved casual top, generally made of cotton, having the shape of a T when spread out flat. A close-fitting round neckline with no collars. This style of top is often made from 100% cotton or fabric with blended fibers such as 60% cotton / 40% polyester, and other options.
---
Apparel Search is a leading guide to fashion, style, clothing, glam and all things relevant to apparel. Obviously, what ever you have selected to wear today is completely in fashion (you are too trendy to think otherwise). You may want to research the following categories of apparel as well.
If you want to be even more stylish, you should wear your Women's Cotton Crew Neck T-shirts.

Thank you for using the Apparel Search website.