When we discuss women's hiking shoes, we are often referring to boots. Women's boots are a specific category of footwear. A boot a sturdy item of footwear covering the foot, the ankle, and sometimes the leg below the knee. Within the boots category, you will find the category of women's hiking boots. You can visit the Women's hiking boots page to learn more about this specific type of hiking footwear.
In addition to boots, hiking can also be done in shoes. A shoe is typically defined as a covering for the foot, typically made of leather, having a sturdy sole and not reaching above the ankle. Women's hiking shoes should be sturdy and have good traction on the bottom. It is also often helpful to be lightweight & waterproof. Keep in mind that hiking shoes do not reach above the ankles. They will provide less or no ankle support in comparison to hiking boots (which do cover the ankles).

Look for breathable comfort during warm-weather endeavors and warmth for your winter hikes.
Learn more about hiking boots in our fashion industry influence section.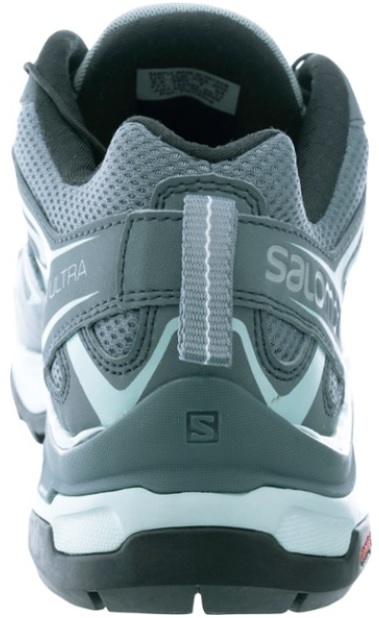 Learn about fashion hiking boots.
Here are a few features to look for when research women's hiking boots.
Sculpted for women's feet to hold them in place and prevent slippage for more stable descents
Asymmetrical chassis maximizes stability on rugged terrain
Breathable mesh panels in the uppers keep feet cool (if you want to stay cool).
Proper textile linings to wick moisture away from feet
Heel cups for enhanced heel support and cushioning
Tongue gussets block debris from getting inside
Mud guards and integrated rubber toe caps to provide durable protection from roots and rocks
Learn about additional women's footwear categories:
What ever style of footwear you are wearing is in style for sure.

Return to the top of this women's hiking shoes page.