Welcome to our guide to Women's Slingback Shoes. Are you actually looking for this type of ladies footwear? Well, we hope you are because the reality is that you have found our page on the topic. In this Women's clothing section of the Apparel Search directory, you will find all sorts of interesting information regarding Women's Slingback Shoes.
A slingback is a type of woman's footwear characterized by an ankle strap that crosses only around the back and sides of the ankle and heel, whereas a typical strap completely encircles the ankle all the way around it. It typically has a low vamp front similar to that of classic full shoe heels.
This type of footwear is often a type of sandal. The strap pull back into almost a v-shape similar to a slingshot.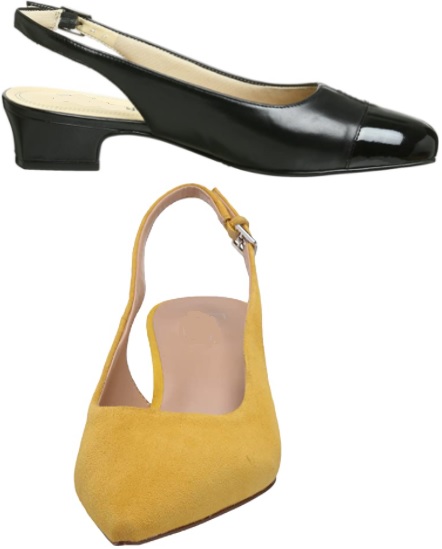 They are often a dressy sandal or pump that features a strap at the heel of the foot, at the ankle, crossing over or on the anklebone on each side of the foot. They may feature a buckle on the side of the foot, but many simply have the strap.
Sling back sandals might be the way to go for your next night out.
Apparel Search is a leading guide to fashion, style, clothing, glam and all things relevant to apparel. We hope that you find this Women's Slingback Shoes page to be helpful.
What ever you are wearing on your feet is in fashion.
If you want to be even more stylish, you should wear your favorite Women's Slingback Shoes.