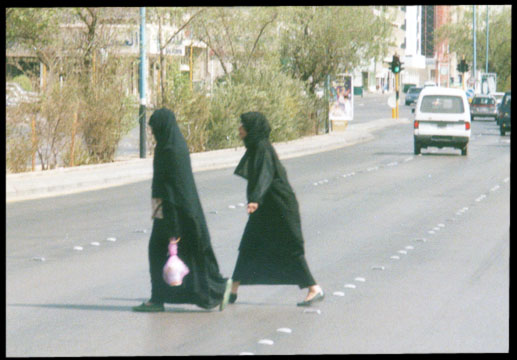 An
abaya
is a women's garment worn in
Saudi Arabia
, and sometimes other places in the
Persian Gulf
region. It is a long-sleeved, floor-length, loose, usually black, garment worn over other clothing when a woman leaves the protection of home. It is worn with a headscarf (
hijab
) and sometimes with a veil (
niqab
).
Saudi religious police enforce the wearing of abaya and hijab on all women, even foreigners. Those rules however do not apply in some areas. (See Dhahran for example)
Other Muslim countries have their own versions of Muslim modest dress for women: see burka and chador.
See also
The abaya is worn by women and men. Reference the many clothing outlets on the Internet using the term for both genders, and showing photographs of same.
The above article is licensed under the GNU Free Documentation License. From Wikipedia, the free encyclopedia ( http://en.wikipedia.org/wiki/abaya ). 8/4/05 Definition modified by Apparel Search.