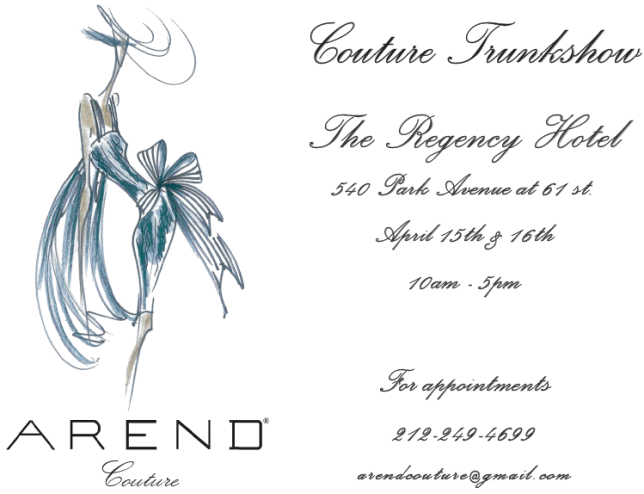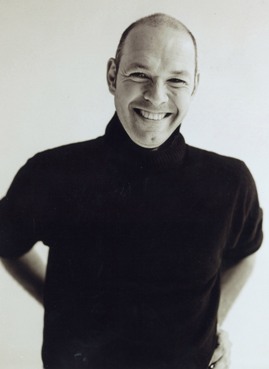 The son of an American diplomat, Arend Basile was born in Rome and has lived in London, Finland, Sweden, Holland, North Africa and Washington D.C.. Half Dutch and half Italian-American, Arend Basile began his career as a design assistant to Jean-Louis Scherrer for Pret-a-porter and haute couture after graduating with honors from Paris Ecoles de la Chambre Syndicale de la Couture Parisienne, where he graduated first in his class for design.

He joined the House of Givenchy in 1983 as a design assistant and was named studio director and premier assistant to Hubert de Givenchy for Pret-a-porter and haute couture in 1989, a post he held until his departure from the House in 1997, also working with John Galliano and Alexander McQueen. While at Givenchy, Arend's additional responsibilities included the design and production of Givenchy accessories (jewelry, shoes, handbags, gloves, sunglasses, furs and swimwear).

Arend Basile's design always begins with the same concept: Fabrics are draped on to mannequins before they are sketched. The dress must caress the body, he says. His collection enhances women, but never takes away from her essence. A dress is for a woman what a frame is for a painting, the painting needs its frame but the frame must not outshine the painting.

Women's Fashion Brands Men's Fashion Brands Children's Fashion Brands

2009 Fashion Articles - January 2009 Fashion Articles, February 2009 News, March 2009 Articles, April 2009 Apparel News, May 2009 Apparel News Articles, June 2009 Fashion News Article, July 2009 Fashion News Article, August 2009 Fashion News Articles, September 2009 Fashion News, October 2009 Fashion Articles, November 2009 Fashion News Articles, December 2009 Fashion Articles
Search for additional information about Apparel, Fashion or Clothing.
You may also have interest in the fashion shopping articles ...
Shopping For Children's Clothing

Have you ever dreamed of becoming a fashion designer?
Submit articles to the Fashion Newspaper.