From the runways of Paris and Milan to the cover of Playboy to starring in "Celebrity Apprentice" exotic, stunning 2010 Playmate of the Year, Hope Dworaczyk (pronounced "dor-ah-sik"), whose runway work includes designers such as Balenciaga, Versace, Robert Rodriguez, Lana Fuchs, Miss Sixty, Leila Rose to name a few, has been considered by fashion insiders as one of the most beautiful people in the world. In addition to being their official spokesmodel, Hope just designed a special line for TEES BY TINA, a one-size-fits-most seamless apparel collection recently featured in Glamour, Redbook, Oxygen, Shape, Women's Wear Daily, and Pilates Style! They are great basics for layering or wearing alone!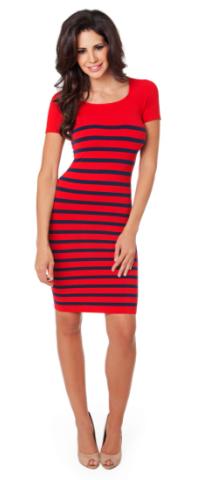 Hope's new line includes the Textured Knit Dress/skirt (which just hit stores this week) and the striped dress (available in Jan at Neiman Marcus and Saks), as well as the new collection of animal print ¾ sleeve shirts (pictured below). We would love to set up an interview with you and Hope about her new designing gig and the versatility of TEES BY TINA!
This brunette bombshell made history in 2010 as the first Playmate of the Year to ever appear as a 3D centerfold. Conquering both the modeling and TV world, Hope is also the co-host and producer of the popular "Inside Fashion" for E! and Global TV in Canada covering international fashion shows and interviews with power players of fashion. She also recently joined the digital world by releasing her first iPhone app "The Rating Game" ($0.99/app Store). In this fun app, users take photos of themselves or their friends with the iPhone's built-in camera. Hope will rate the photo and let them know her thoughts. The App has hundreds of HD videos and photos of Hope as she lets users know her opinion of what she sees. Additionally, once a user is happy with Hope's rating, they can share the photograph on Twitter, Facebook and email. The app is now available in the App Store.
An advocate of Best Buddies, an organization that creates one-to-one friendships and employment for people with intellectual or developmental disabilities, Hope faced off in the boardroom on the 4th season of America's guiltiest pleasure, Donald Trump's "Celebrity Apprentice," on NBC to raise money for the cause. Hope led the women's team ASAP into victory against the men's team, Backbone, in a challenge for Omaha Steaks winning $20,000 for her charity, Best Buddies.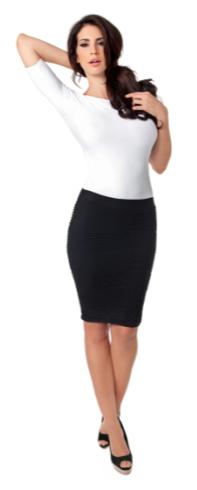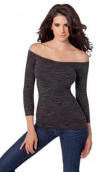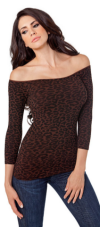 Read more fashion industry news archive from 2011: 2011 Fashion Articles
Read more fashion articles from 2010: 2010 Archive Fashion Articles
Read more fashion articles from 2009: 2009 Archive Fashion Articles