Red Rivet Jeans, a contemporary and junior brand of women's denim boasting trendy washes and embellishments at affordable price points, is abreast of all things fashionably practical. Considering consumer's desire to have premium denim without the pressure of spending top dollar, Red Rivet Jeans was founded in 2009 by
Craig Lackow
,
Joel Auerbach
,
Kirk Gellin
and
Robbie Sobel
with a mission to revolutionize fashion's must-have staple at the affordable cost of
$15
to
$25
and available at
WalMart
and additional retailers.
RED RIVET JEANS: FASHIONABLY PRACTICAL PREMIUM WEAR-eVERYWHERE JEANS
Denim brand launches collection of well-fitting and well-priced jeans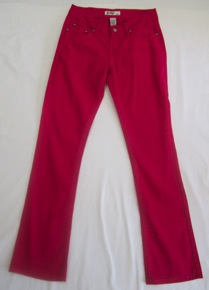 Red Rivet Jean's philosophy: stay ahead of the fashion curve with well-priced denim without sacrificing the cost of looking good. The brand name was developed on the premise that all jeans have rivets – small metal plates– and red is considered a lucky color. The distinctive look and vibe of Red Rivet Jeans is well-fitting, well-priced jeans appealing to both the youthful and sophisticated.
Inspired by fashion movements but staying true to classic cuts and vintage washes, Red Rivet Jeans' adornment influences stem from hardware embellishments found on shoes and handbags along with fabrics and fits that are designed to accentuate American women's silhouettes.
Available in sizes 1 through 15, the fabrication content is a cotton, polyester and spandex blend that molds to and shapes the physique. Red Rivet Jeans is available in several washes ranging from traditional light, medium and darkwashes to black, gray and indigo. Feminine flair – whether trendy or tattered – is injected by the inclusion of metal grommets, rhinestones and stones along with creases, rips, sandblasting and whiskers.
Denim is a key element of fashion and a staple in every woman's wardrobe. Adhering to several personal styles, jeans are the foundation to self-expression and individuality. Denim is a blank canvas or the template to most ensembles. Red Rivet Jeans debunks myths that premium denim has to be emblazoned with emblems and tagged with costly prices – a fashion find that fulfills the promise of a valuable garment at affordable prices that does not sacrifice the cost of a polished appearance.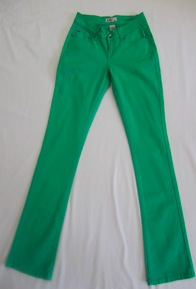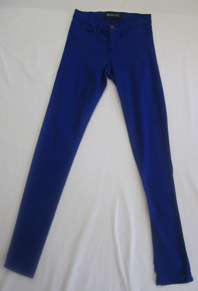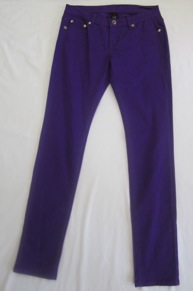 Read more fashion news articles from 2012: January 2012 Fashion Articles
Read more fashion industry news archive from 2011: 2011 Archive Fashion Articles
Read more fashion articles from 2010: 2010 Archive Fashion Articles
Read more fashion articles from 2009: 2009 Archive Fashion Articles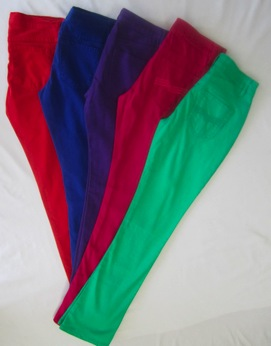 Fashion Trends

Fashion Magazines
You may also find the following links to be of assistance:

Fashion Jobs
You may also have interest in the fashion shopping articles ...
If you are tired of simply reading about fashion, you may want to take a break and do a little shopping. If that is the case, you are welcome to visit our shopping section from the links below:
Shopping For Children's Clothing

Here are a few more apparel news resources that you may enjoy.
Have you ever dreamed of becoming a fashion designer?