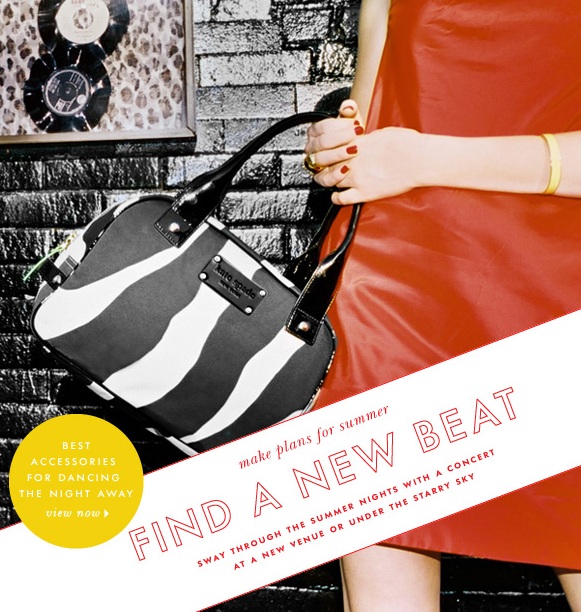 maldives harry
- handbag
this cluster of coral islands in the indian ocean attracts well-heeled europeans in quest of an exotic oasis. their indigo waters are home to some of the world's most luxe retreats, while still remaining pristine. the enlarged zebra-inspired print and patent leather trim of this group similarly blends the exotic with the luxurious.

lightweight crunchy nylon trimmed with patent cowhide leather
zipper closure
interior zip pocket and double slide pockets
14-karat light gold plated hardware
solid green 100% cotton twill lining
kate spade leather license plate signature
imported
7.5" drop length
8.4"h x 14.6"w x 7.2"d
Read about Kate Spade New York Shoes May 2008
Kate Spade Summer 2008 Fashion Accessories
Fashion Shopping Article Posted May 27, 2008
Learn more about Kate Spade from the links below.