Introducing the Vera Wang Flagship. Opening Friday November 29th. 158 Mercer Street New York, NY 10012 212-382-2184 Holiday Hours: Monday-saturday 10am - 9pm Sunday 10am - 7pm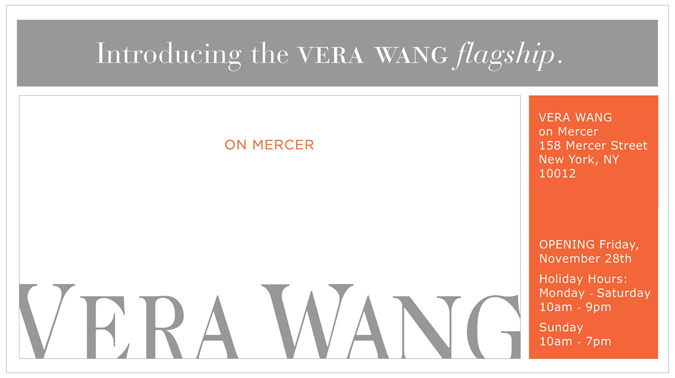 Visit the Vera Wang website.

May 2008
Check out our new clothing guide.
You may also like to view the fashion designers guide.