Women's Clothing >> Men's Clothing >> Women's Coats >> Men's Coats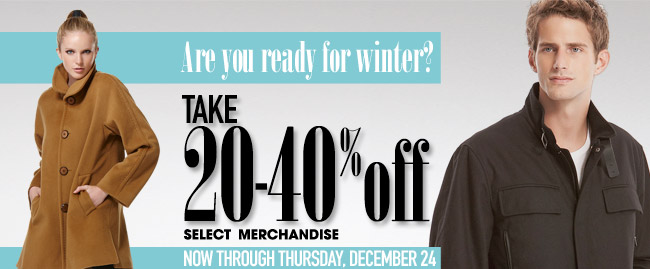 Shopping at Bloomingdales is always a "good" idea. Now through Thursday December 24th is even a "better" idea. They are having a sale on select merchandise. See their store or website for details.
Shop at Bloomingdales.
◊ Learn more about Bloomingdales
Check out our new clothing guides. Great information regarding women's clothing, men's clothing and children's clothing. The section is not really for shopping, but a good place to learn more about apparel.
Women's Clothing

Men's Clothing

Children's Clothing
You may also like to view the fashion designers guide.

Shopping For Children's Clothing