Welcome to the worlds greatest guide to Women's Coats. Are you actually looking for ladies outwear? Well, we hope you are because the reality is that you have found our page on the topic. In this women's clothing section of the Apparel Search directory, you will find all sorts of interesting information regarding women's coats.
What is a coat? No, we are not talking about the coat of domestic dog or other type of animal. We are also not talking about a coat of paint.
A coat is an outer garment worn outdoors, having sleeves and typically extending below the hips.
A women's coat is a garment worn for protection from the weather. It can provide warmth or keep you dry (or dry and warm). They can also be worn simply for fashion purposes. Coats typically have long sleeves and are open down the front, closing by means of buttons, zippers, hook-and-loop fasteners, toggles, a belt, or a combination of some of these.
Ladies coats come in a wide variety of options. They are available in different colors, fabrics, lengths, etc. Other features can include colors, hoods, shoulder straps, belts, embroidery, prints, etc.
Looking for ideas on how to stay warm? Nothing fits the bill quite like a great selection of coats. From puffers and trenches to motos and pea-coats, you'll find a wide range of styles for even the mildest of cold weather. Usher in a new season of cool in designer coats from your favorite brands or retailers. Look for Plush touches, luxe textures, high shine and vivid color. Stay stylish and comfortable this fall and winter with women's coats that fit today's trends. More important than today's trends, make sure to find one that is the proper fit for "your" sense of style. Don't worry about what everyone else is wearing this season. You are the trend setter.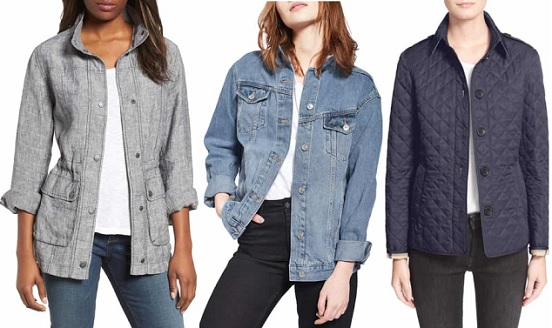 What is the difference between a coat and jacket? In summary, Jackets are a hip- or waist-length garment used as a covering over clothes. A coat is warm piece of clothing that is thigh- or knee- length, and is worn in cold weather. Learn more about the difference between a coat and a jacket?
What is your favorite color for fashion? You might find the following links to be of interest.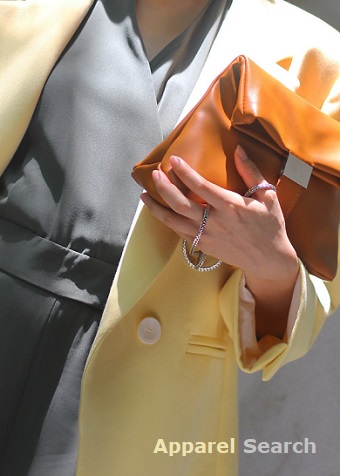 Black Coats
Learn more about women's outerwear from these jacket definitions:

Thank you for using the Apparel Search website.