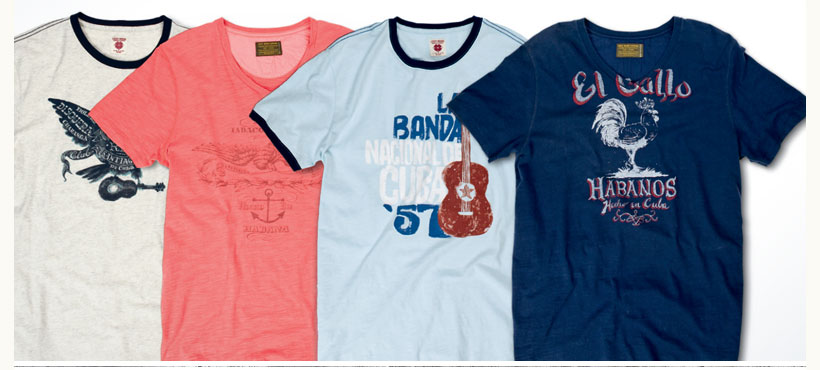 Get Tee'd Up with stylish men's graphic tees from Lucky Brand.

Above, you can see examples of a few of the men's graphic tees. The Banda Cuba Ringer, Musica Del Rey Ringer, El Gallo V-neck, and Alcon V-neck are only a few of the fab t-shirts offered in April at Luck Brand. Check their site for more graphic t-shirt options.

Shop at the Lucky Brand website.


Learn more about men's graphic tees here on Apparel Search.

In case you were curious, men's graphic tees are basically the same as men's graphic t-shirts. Tees would be an abbreviation for t-shirts.