Once upon a time, Junk Food Clothing launched a Snow White capsule collection, inspired by the fairest of them all. The Brothers Grimm classic is all the rage this year with the recent release of Mirror, Mirror and the upcoming Snow White and the Huntsman. Whether you prefer the princess of the whimsical reimagining or the heroine of darker, violent twist of the story, Snow White is having a moment. Once again, Junk Food Clothing has tapped into the subconscious of pop culture with their capsule collection that features iconic images from the original Disney Fairy Tale.
The Snow White tees range from $28-$40, and will be avail at www.junkfoodclothing.com.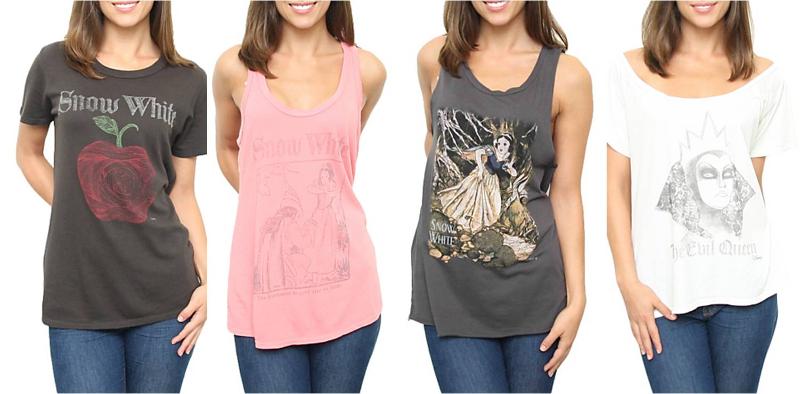 Learn more about Once Upon a Time Junk Food at their website.
You may want to also read the James Durbin, Pete Wentz, Kat Graham Support Scan to Vote fashion article we recently posted.