Here on Apparel Search you can learn more about
fashion
in many various ways. Certainly, one way is to read fashion news articles.

If you have suggestions on ways that we can improve this page, please do not hesitate to let us know.

Junk Food Clothing is introducing a capsule collection of unconventional political campaign tees, encouraging partisanship and exploiting hot button issues. Once again, Junk Food Clothing has tapped into the subconscious of pop culture to provide a forum for people to express themselves in unconventional ways; like wearing a heart on your sleeves, Junk Food encourages consumers to wear their message on their chest. Pulling out all stops for their election-themed collection, Junk Food has printed inflammatory slogans that will either outrage or entertain politicos of both parties, with tees that read "Only Asses Vote Democratic," "Only Dumbos Vote Republican," and more, as the brand has remained decidedly bipartisan. The political campaign capsule collection tees range from $30-38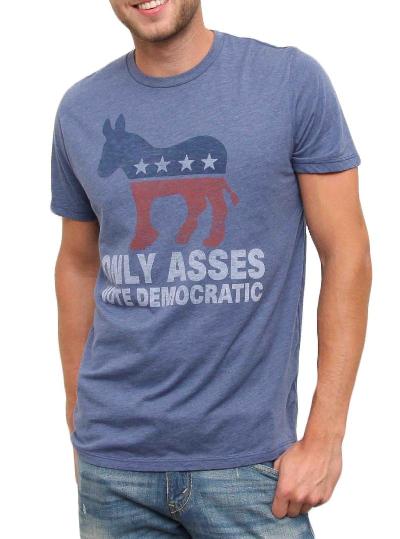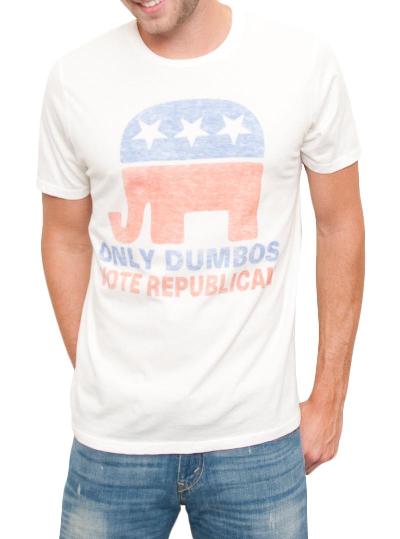 Read more fashion news articles from 2012: January 2012 Fashion Articles
Read more fashion industry news archive from 2011: 2011 Archive - Fashion Articles
Read more fashion articles from 2010: 2010 Archive - Fashion Articles
Read more fashion articles from 2009: 2009 Archive - Fashion Articles

Follow us on Social Networks:
Follow Apparel Search on Twitter
Follow Apparel Search on Youtube
Follow Apparel Search on Facebook
Fashion on Google+
If you want your press releases about fashion to be published, you are welcome to submit them to Apparel Search at any time. In addition, you may want to submit your articles to the Fashion Newspaper.

Search for additional information about Apparel, Fashion or Clothing.
Leni Klum Wearing Junk Food
Ali Fedotowski Wearing Junk Food Clothing
Men's Tees
Women's Tees
Celebrity Fashion News
Celebrity Fashion
Fashion Trends
Fashion Trends G+
Fashion Magazines
You may also find the following links to be of assistance:

Fashion Jobs
Designer Search
Fashion Forecasting
Celebrity Fashion
Luxury Fashion
Fashion Week
Fashion Brands
Fashion Trends

You may also have interest in the fashion shopping articles ...
If you are tired of simply reading about fashion, you may want to take a break and do a little shopping. If that is the case, you are welcome to visit our shopping section from the links below:
Shopping For Children's Clothing

Here are a few more apparel news resources that you may enjoy.
You may want to also visit the new fashion articles site (FashionArticles.net)
Have you ever dreamed of becoming a fashion designer?