Learn more about
Apparel here on Apparel Search.

Charlize Theron wore Colorfast Apparel on her way to Pilates. The new mom sported her Cali Fleece Zip Up Hoodie while walking to class in Hollywood, $69.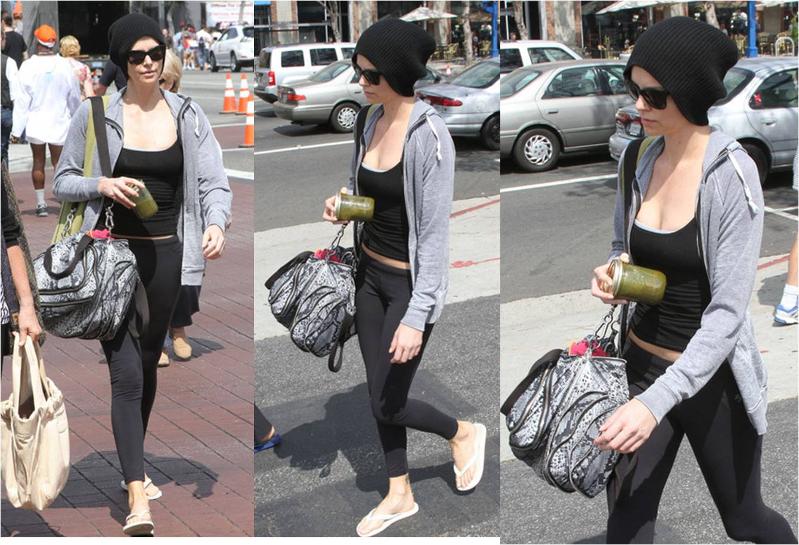 Colorfast Apparel is a lifestyle brand with free-thinking designers and developers exploring the boundaries of design, fabrication, washes and treatments. Other celebrity fans include Katie Holmes, Gerard Butler and Romeo Beckham.

◊ Shopping For Women's Clothing
◊ Shopping For Children's Clothing

By the way, you can find fashion boutiques on Apparel Search, if you were interested. You can find them in the fashion boutiques section.
You may also want to visit the fashion boutiques guide to find and research boutiques by state.
Don't forget to check the fashion boutique directory as well.

2012 Fashion Shopping News Articles
2011 Fashion Shopping Articles
2008 Fashion Shopping Articles

Fashion News Article Archive 2011
William Levy
Maria Menounos
Ben Flajnik
Designer Fashion Boutiques
Check out our new clothing guides.
You may also like to view the fashion designers guide.
Learn more about women's fashion, men's fashion and children's fashion.