Learn more about
Apparel here on Apparel Search.
Zuma Rossdale & Sam Sheen wore their Junk Food Tees this past Mother's Day Weekend. While Zuma rooted for his hometown NBA team in his Lakers Tee, $22.95, Sam chilled with her mom in her Snoopy Smile Asymmetrical Tee, $32. In other Junk Food news, they launched their "Super Hero Pool Party" in Gap Kids' windows today. The super hero themed capsule collection includes towels, flip flops, t-shirts, swimsuits and more for caped kid crusaders-in-training, just in time for Memorial Day! The collection is available in-store and online for kids ages 12 months to 16 years. With prices ranging from $16-$40.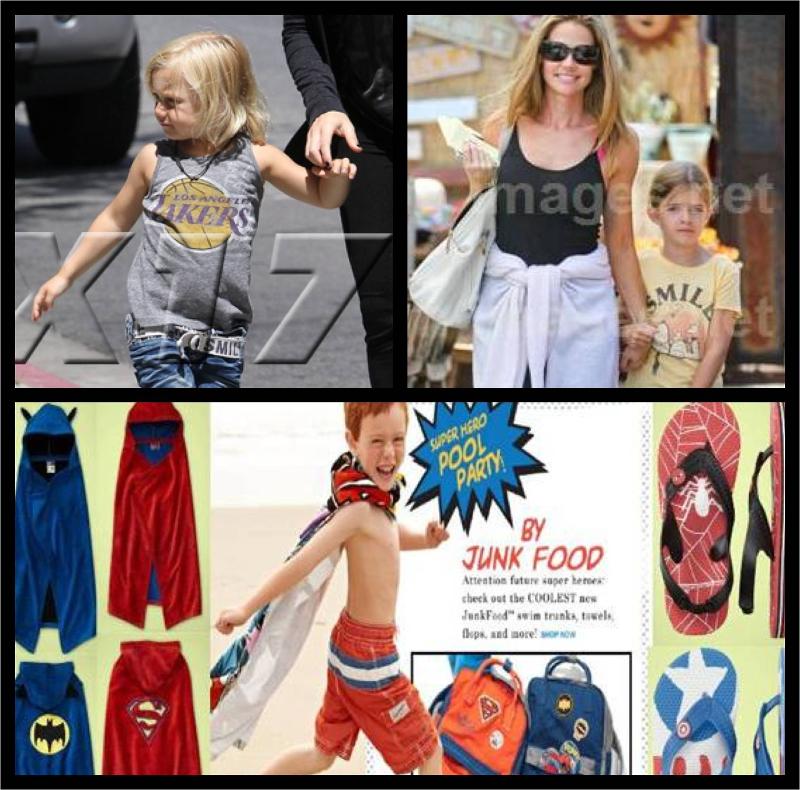 This collage was created by Diptic.
◊ Shopping For Women's Clothing
◊ Shopping For Children's Clothing


By the way, you can find fashion boutiques on Apparel Search, if you were interested. You can find them in the fashion boutiques section.
2012 Fashion Shopping News Articles
2011 Fashion Shopping Articles

Fashion News Article Archive 2011
You may also like to view the fashion designers guide.
Learn more about women's fashion, men's fashion and children's fashion.